If you have cystic acne on your face, then every day is a struggle.
You know what it's like: you wake up and before you do anything else, you go look at your face in the mirror.
Are there any new pimples? What about the ones from yesterday? How do your scars look? Are your wounds healing?
It's enough to make anyone's mental health fall apart. But it doesn't have to be like this.
Instead, you could use Rosen Skincare line of proven acne treatments to make your problem (and your acne) disappear.
In this article, we're going to go over Rosen Skincare's top 10 products to stop acne in its tracks!
What is Rosen Skincare?
Rosen Skincare is a line of skin care products specifically designed to target acne and blemishes.
The line includes cleansers, toners, spot treatments, moisturizers, and more, all of which are vegan, cruelty-free, non-toxic, and free of harsh chemicals.
What's more, Rosen Skincare products are designed to work together to provide you with the best possible results.
So, if you're looking for a comprehensive acne solution, then this is the line for you.
History of Rosen skincare
Rosen Skincare was founded in 2015 by Jamika Martin, who was fed up with the lack of effective and safe acne treatments on the market.
She decided to create her own line of products, using only the best ingredients and proven technologies.
Since then, Rosen Skincare has helped thousands of people get clear skin, and they're not showing any signs of slowing down.
What makes Rosen skincare different?
Rosen Skincare is different for one simple reason: because it actually works.
The products are designed to target acne at its source, which is why they're so effective.
But that's not all. Rosen Skincare is also different because it's vegan, cruelty-free, non-toxic, and free of harsh chemicals.
This makes it a great choice for people with sensitive skin, as well as those who are looking for a more natural approach to skincare.
Rosen's top 10 products for acne-prone skin
Now that we've answered the question "what is Rosen Skincare," it's time to take a look at their top 10 products.
SMOOTH JELLY MASK
When it comes to neutralizing oily skin, you can't skip exfoliating. But you want to do it the right way: with a chemical exfoliant that's gentle enough not to cause irritation.
The Smooth Jelly Mask is a cooling, jelly-like mask that's designed to soothe and hydrate your skin.
It's made with olive oil, licorice root, and yogurt extract – all of which are known for their calming and hydrating properties.
BRIGHT CITRUS SERUM
Looking for a fragrance-free serum to help with dark spots, scarring, and textured skin? Then look no further than this scentless serum from Rosen Skincare.
The Bright Citrus Serum is designed to brighten and even out your skin tone.
It's made with vitamin C, which is a powerful antioxidant that helps to fight off free radicals and other environmental aggressors.
This serum also contains mulberry root extract, which is a natural brightening agent.
SUPER SMOOTHIE CLEANSER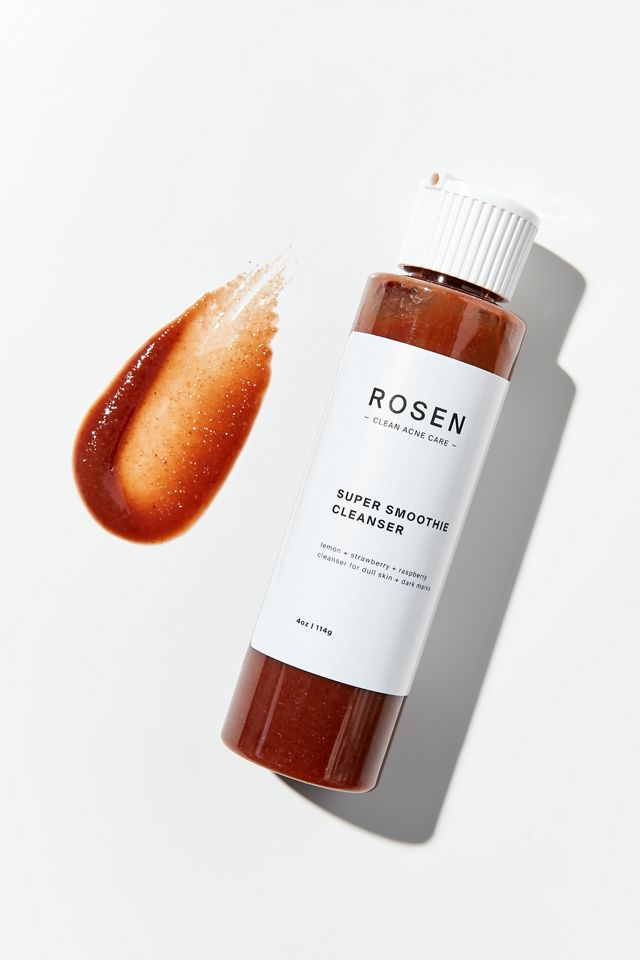 This gentle, daily cleanser is designed for people with sensitive skin.
It's made with strawberry powder, raspberry powder, and lemon peel – all of which are natural exfoliants that help to brighten and smooth your skin.
The lemon peel, specifically, acts as a natural astringent, helping to unclog pores and control sebum production.
EARTH CLEANSER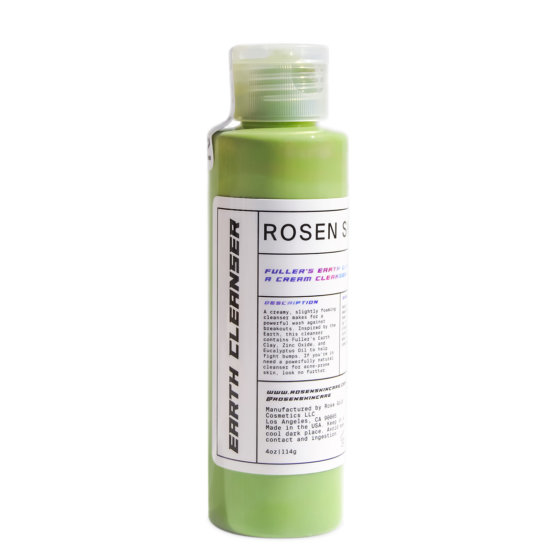 This clay-based cleanser is designed for people with oily skin.
It's made with spirulina, a natural superfood. This blue-green alga is packed with vitamins, minerals, and amino acids – all of which are great for your skin.
It also contains eucalyptus oil – an essential oil that's known for its cleansing and purifying properties.
TROPICS TONER
This refreshing toner is made with a blend of tropical ingredients, including pineapple extract, which helps to break down dead skin for easier exfoliation.
Pineapple contains an enzyme called bromelain, which is a natural exfoliant.
This, combined with the hyaluronic acid, work together to leave your skin looking rejuvenated and feeling brand new.
BREAK-OUT
Did someone say apple cider vinegar? This powerful toner is made with raw apple cider vinegar – a useful tool in those looking to use toners for sensitive skin.
It also contains peppermint oil – an essential oil that's known for its ability to increase circulation. And the more circulation you have to an area, the faster the rate of healing will be.
The coolest thing about this toner is that it can also be used as a spot treatment. So if you experience regular breakouts and are looking for more options to heal your blemishes, this is what you need.
And faster healing = better skin!
EARTH MASK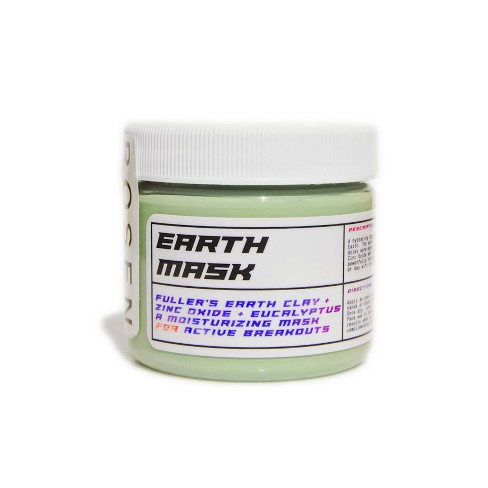 This mask is designed for people with oily and acne-prone skin. Similar to the earth cleanser, this mask contains eucalyptus oil and spirulina powder.
This unique formula refreshes skin with eucalyptus oil, while the spirulina deposits its nutrients deep below the skin's surface.
Just leave it on for 20-30 minutes and enjoy your younger-looking skin!
ROSE WATER FACE DEW
This facial mist is made with rose water, which has antioxidant and anti-inflammatory properties.
Rosewater is also great for setting makeup, as well as for hydrating and refreshing your skin throughout the day.
And for that extra-dewy look, this product utilizes castor oil. Known for its skin-nourishing properties, castor oil helps to lock in moisture and keep your skin hydrated all day long.
PALOMA SERUM
Looking to remove some dead skin cells? The Paloma serum has 3 powerful ingredients that will do just that.
They are:
Grapefruit oil
Willow bark extract
Glycolic acid
With such a powerful combination, your face will look and feel fresher than it ever has!
TROPICS MOISTURIZER
With sweet almond oil, pineapple extract, and mango butter, this moisturizer sounds delicious.
But don't eat it – it's for your face. We think your skin will find it quite delicious, though, as these three ingredients combine to create a deeply nourishing and hydrating experience for your face.
The pineapple extract helps to brighten skin, while the mango butter and sweet almond oil work together to keep skin hydrated and soft.
And what do you get when you put all of that together? A happy, healthy, and beautiful complexion!
Final Thoughts
There you have it – Rosen Skincare's top 10 best products to stop acne in its tracks.
We hope you enjoyed reading about our favorite products and that you found something that will work for you.
Thanks for reading and, as always, happy shopping!