You've undoubtedly heard of them because of their cocoa butter, but did you know Palmers Hair Products are a thing too?
That's right – the beauty brand that keeps your skin soft can also now do the same for your hair. And like their skincare counterpart, these hair products are specially designed for girls with natural/textured hair.
In this article, we look at their 4 main products from their online store and determine how they fit into your hair care routine.
Moisture Boost Shampoo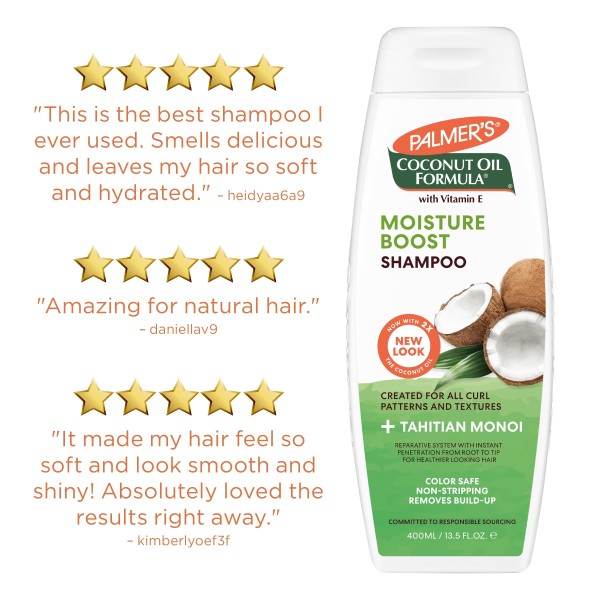 This coconut oil-based shampoo delivers the 1-2 punch of cleaning the hair and then moisturizing it, making it perfect for girls with natural hair.
With its color-safe formula, it's great for processed hair types, giving it a much-needed boost of hydration. And it's vitamin-enriched formula will keep your hair clean, healthy, and looking great!
It will also help prevent breakage and keep your strands looking thick and healthy.
Moisture Boost Protein Pack
Protein Packs aren't just for the gym anymore! Now they-re part of hair care, too.
This product delivers a powerful dose of keratin, which is said to deeply moisturize your hair while adding strength and shine. It also features other ingredients such as coconut oil and monoi butter, which are known to hydrate hair while adding volume.
It can be applied before or after shampooing your hair, but it's recommended you leave it on for at least 10 minutes before rinsing it out.
It's recommended for girls with brittle or damaged hair.
Moisture Boost 2 Step Mask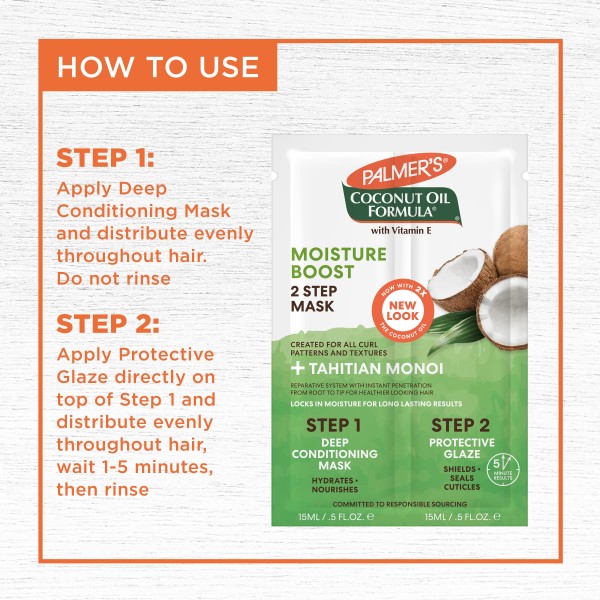 If you have the patience to do a hair mask treatment once a week, this 2-step mask from Palmers is the way to go.
This powerful hair mask is formulated with coconut oil, which makes it perfect for moisturizing your hair. Meanwhile, its protein complex will help strengthen each strand to prevent breakage.
It also has quinoa protein, argan oil, and olive oil in the mix, which work together to deeply nourish your hair. Dry hair ends when you use this one!
Moisture Boost Deep Conditioner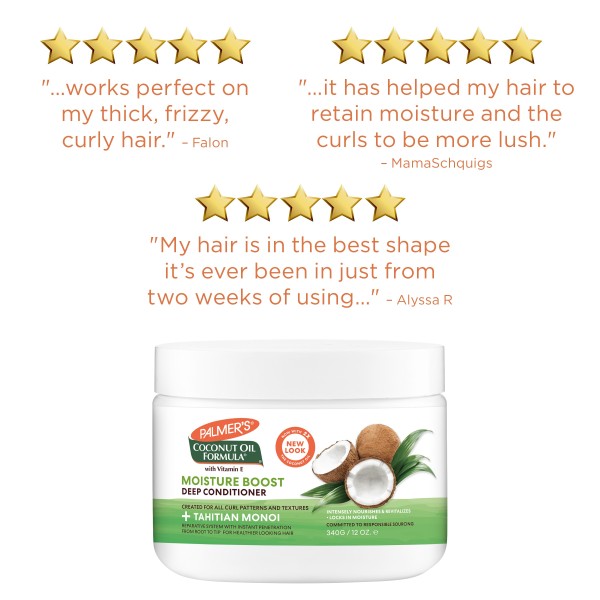 Finally, we have the Moisture Boost Deep Conditioner.
Unlike other deep conditioners, this one can be used as a leave-in. It has a rich cream base that will go deep into each strand without weighing it down or making it feel greasy.
All you have to do is apply the Deep Conditioner after shampooing and leave it on for 5 minutes before you rinse it off.
The nourishing properties of this deep conditioner feels like you are loading your hair up with a powerful hydration formula. Because you are!
Where to buy Palmer's Hair Care
If you're looking for a store that carries stock of these products, you have a few options.
One of your options (and probably the easiest) is going to be Amazon. They have pretty much everything when it comes to hair, and usually the best price as well.
Another store you can check is Walmart. They also have a decent selection of hair and beauty products (some of their hair oils are great), so you can fill your cart with all kinds of goodies.
Finally, you can try Ulta. You may pay a higher price, but they will generally carry higher quality products as well.
Final Thoughts On Palmer's Hair Care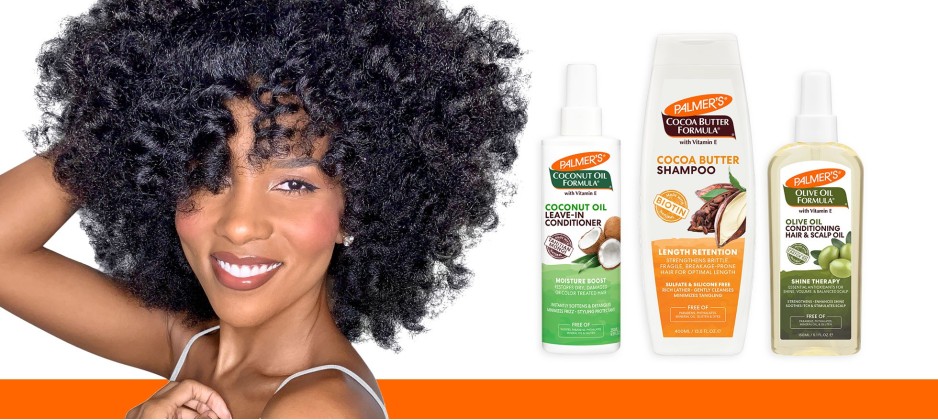 When it comes to quality hair products for natural hair, good ones are hard to find. But if you're looking to fix your split ends with vitamin-enriched formulas made of mostly natural ingredients, then Palmers is a tough choice to beat.
For the best deals on these products, be sure to head over to their store on Amazon and stock up!