Over the years, you've probably done all kinds of stuff to your hair.
You've colored it, bleached it, straightened it – you name it, you've done it.
And while it may have temporarily boosted your confidence and made you look amazing (hope you took pics for IG), all of that styling takes its toll on your hair.
Most hair dyes kill your hair with ammonia, hydrogen peroxide will strip your hair of its natural oils, and do we really need to tell you how bad flat irons are?
Still, there is a solution: a hair mask.
And in this article, we're going to tell you everything you need to know about getting deliciously soft hair with a hair mask – even if your hair is fried beyond recognition.
What is a hair mask?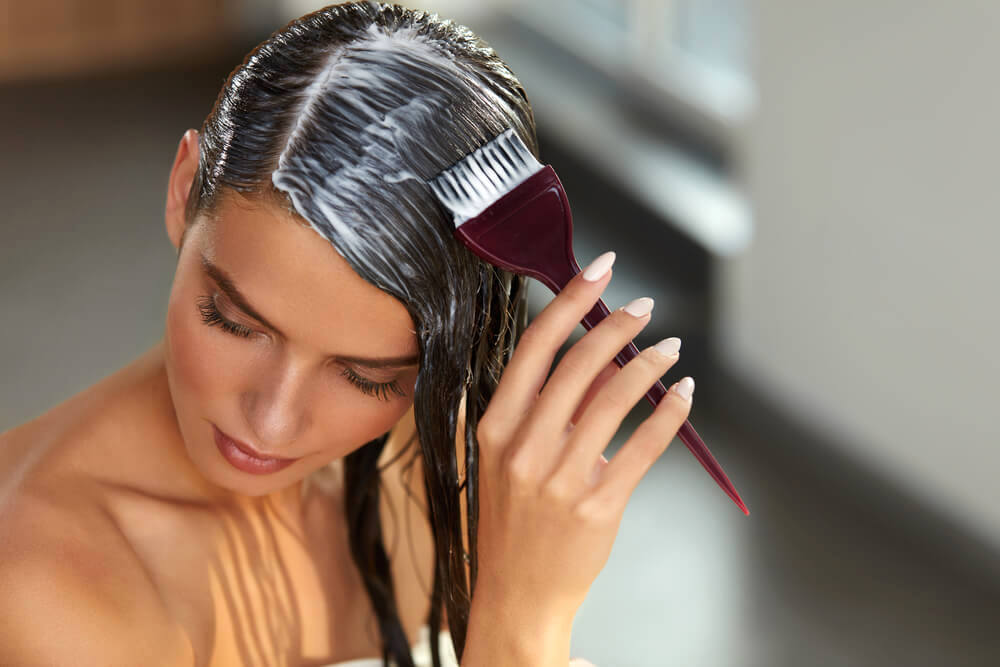 A hair mask is a deep conditioning treatment that you can apply to your hair at home. It's usually a thick, creamy paste that you apply to your hair and let sit for 20-30 minutes before rinsing out.
You can use a hair mask once a week or as often as you like – depending on how damaged your hair is.
If your hair is on the drier side, you might want to use a hair mask 2-3 times a week. But if your hair is really damaged, you might need to use it every day or every other day!
The point is, there's no one-size-fits-all when it comes to using a hair mask, which makes it such an appealing product for people with dry, damaged hair.
So how does a hair mask work?
Most hair masks work by strengthening, conditioning, and/or thickening the keratin in your hair.
What is keratin, you ask? It is the main structural protein in your hair, skin, and nails – which is why it's so important for keeping them healthy.
When you use a hair mask with hydrolyzed keratin, it essentially fills in the gaps in your damaged hair strands and makes them stronger and healthier.
But that's not all. Hydrolyzed keratin also helps to:
Hydrate and moisturize your hair
Smooths frizzy and flyaway strands
Eliminates split ends
So if you're looking for super-soft, silky hair that's healthy and vibrant – a good hair mask may just be the answer.
Why should you use a hair mask?
Okay, so you probably already know that your regular shampoo and conditioner aren't going to cut it if your hair is damaged.
But did you know that even if your hair isn't too damaged, a good hair mask can make all the difference in terms of making it stronger, healthier, and more manageable?
Think about it: your hair is constantly exposed to all kinds of things – from harsh chemicals and dyes to heat and humidity.
All of these factors can end up damaging your hair, leading to dryness, frizziness, split ends, and lots of other issues.
A good hair mask can help to reverse some of the damage caused by all of these factors and give you the healthy, shiny hair you've always wanted.
Not to mention, it can also make your hair look and feel amazing – which is always a bonus!
How to use a hair mask
Now that we've talked about all the reasons why you should be using a hair mask, it's time to learn how to use one.
Here's a step-by-step guide:
Start by wetting your hair with warm water. This will help to open up the cuticles and allow the hair mask to penetrate deeper into the strands.
Apply the hair mask to your hair, starting from the roots and working your way down to the tips.
Once you've applied the hair mask, cover your hair with a shower cap or plastic bag and let it sit for 20-30 minutes.
Rinse the hair mask out with warm water.
Follow up with a cold water rinse to help seal in the hair mask and keep your hair looking shiny and healthy.
If you choose to apply the hair mask after getting out of the shower, be sure to do it on towel-dried hair.
Tips for using a hair mask
Now that you know the basics, let's take a look at some more in-depth tips about using a hair mask.
Don't use it on soaking wet hair
There are a lot of people out there who say you can use hair masks on wet or dry hair. But one of the biggest mistakes people make when using a hair mask is that they apply it when their hair is soaking wet.
Hair should be damp, not soaking wet – so make sure you thoroughly towel-dry your hair before applying the hair mask.
If your hair is too wet, the mask will just run down your head and not be properly absorbed. For this reason, it's best to apply a hair mask to damp hair instead. Wait until you get out of the shower to apply your hair mask.
Don't use too much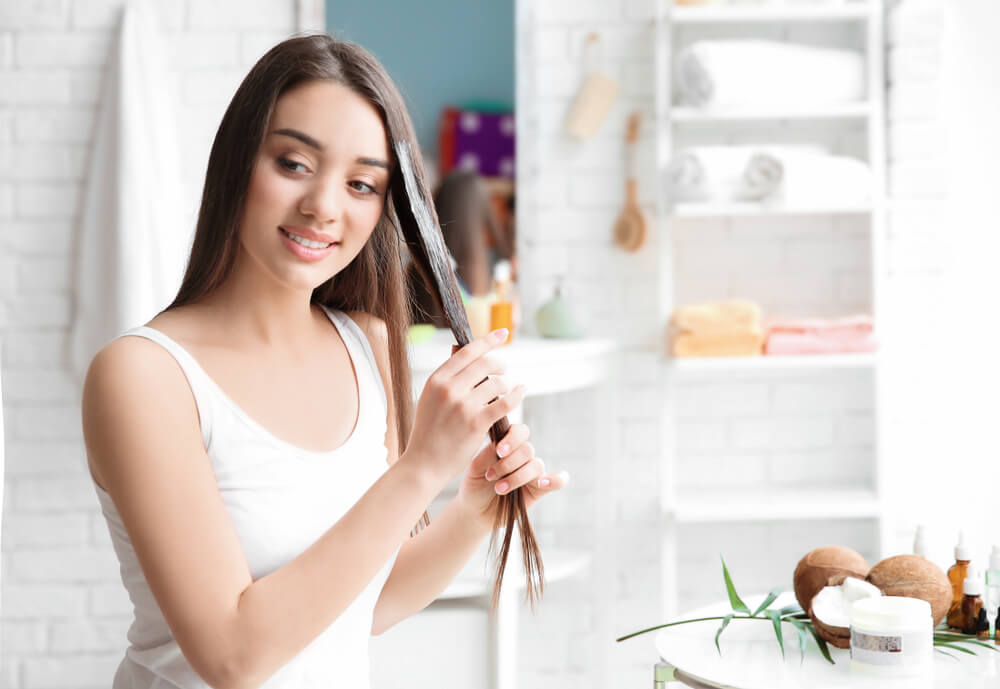 A little goes a long way when it comes to hair masks. Start with a small amount and add more if you need to. Remember: you can always add more, but once you add too much, there's no going back!
Not to mention hair masks are expensive (unless you're making your own hair mask), so you don't want to waste any by using too much.
Be patient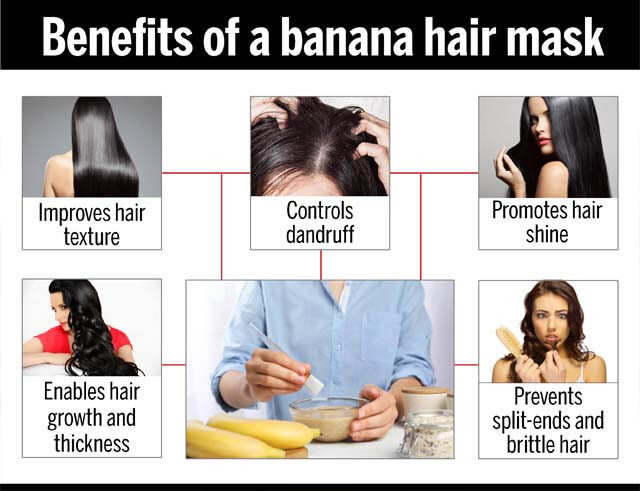 Hair masks need time to work their magic, so don't try to rinse them out before the 20-30 minute mark.
Think about it: the longer you leave the mask in your hair, the better the absorption rate will be. And the more of the mask your hair absorbs, the more pronounced the effect will be.
In other words, the longer you leave it in your hair, the better your hair will look and feel!
Apply it liberally to damaged hair
If your hair is particularly damaged, don't be afraid to apply the hair mask generously.
It's a good idea to apply a thick layer of hair mask to very damaged hair – just make sure you leave some room for the conditioner! And if you have parts of your hair that are especially worn out (usually the ends or over-processed bits), don't be afraid to apply more to those areas.
Apply it to dry hair for better absorption
We know we already told you to apply the hair mask to damp hair, but if you're feeling adventurous, you can apply it to dry hair instead.
Apply a hair mask (or any hair product) to dry hair will help the mask to absorb more deeply into your strands and make the effects last longer.
The tradeoff is that you run the risk of not applying the mask as evenly as when the hair is damp, but if your hair is especially damaged or you're in a hurry to have soft hair, that might be a risk you're willing to take.
They work wonders on coloured hair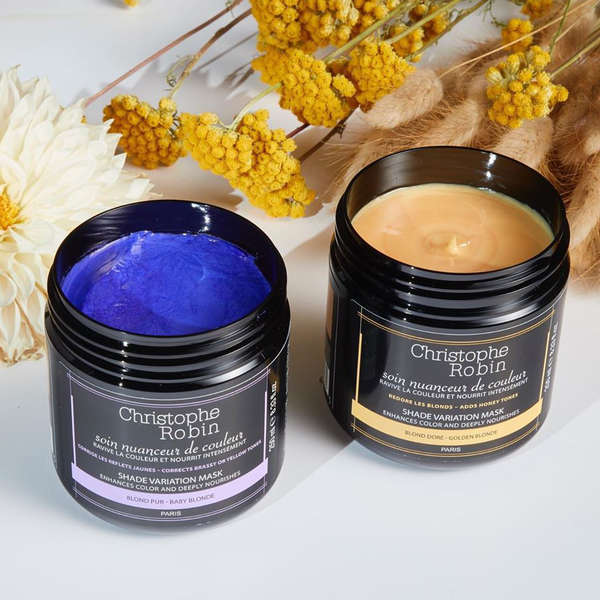 If you've recently dyed your hair, a hair mask can help to protect your colour and keep your hair looking healthy.
That's because hair masks seal in the moisture and prevent colour fading. High-maintenance hair colors like red, green, and purple benefit greatly from hair masks. The improved moisture and texturizing benefits of hair masks help the color stay longer and make it look more vibrant.
If you want to make sure your colour lasts longer, we recommend using a hair mask at least once a week.
Hair masks get rid of frizzy hair
Who likes frizz? Nobody!
Frizziness is one of the most annoying and persistent problems that people with curly or wavy hair face regularly. And if you have this hair type, then you've probably tried all kinds of products to fix it.
But luckily, there's an easy solution: use a hair mask!
Hair masks are great for smoothing frizzy hair and locking in moisture, which can help keep your curls looking tame and controlled.
Look for an oil-based mask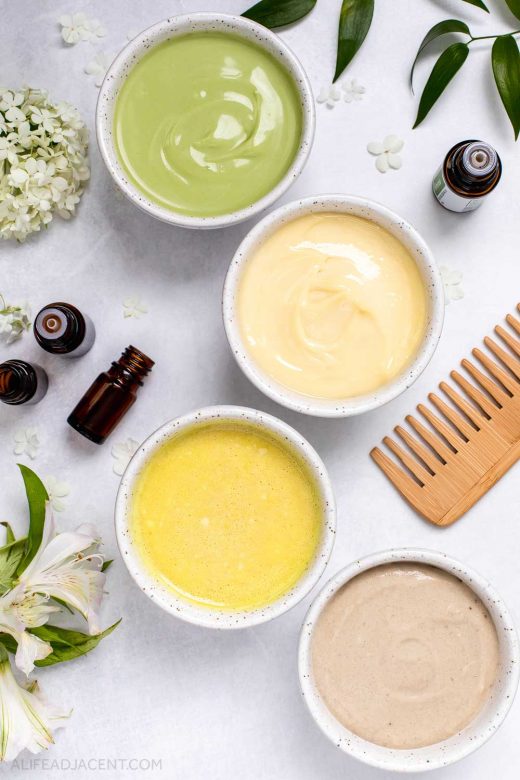 There are two types of hair masks: oil-based and cream-based.
Cream-based masks are great for people with dry and damaged hair, as they help to replenish lost moisture.
But if you're struggling with frizzy hair, we recommend using an oil-based hair mask instead.
Oil-based hair masks are formulated with natural oils that help to tame frizz and add shine. Argan oil, coconut oil, and jojoba oil are all great options.
Try blow drying your hair with the mask in it
This is a tip for those of you who are short on time: try blow drying your hair with the hair mask still in it!
Not only will this help to speed up the process, but it will also help to seal in the moisture and nutrients from the mask. If you do decide do to this, make sure you apply the mask to damp hair.
Also, don't use too much. Otherwise, you'll need to wash it out afterwards. And then what was the point of using the hair dryer?
Use a mask with natural ingredients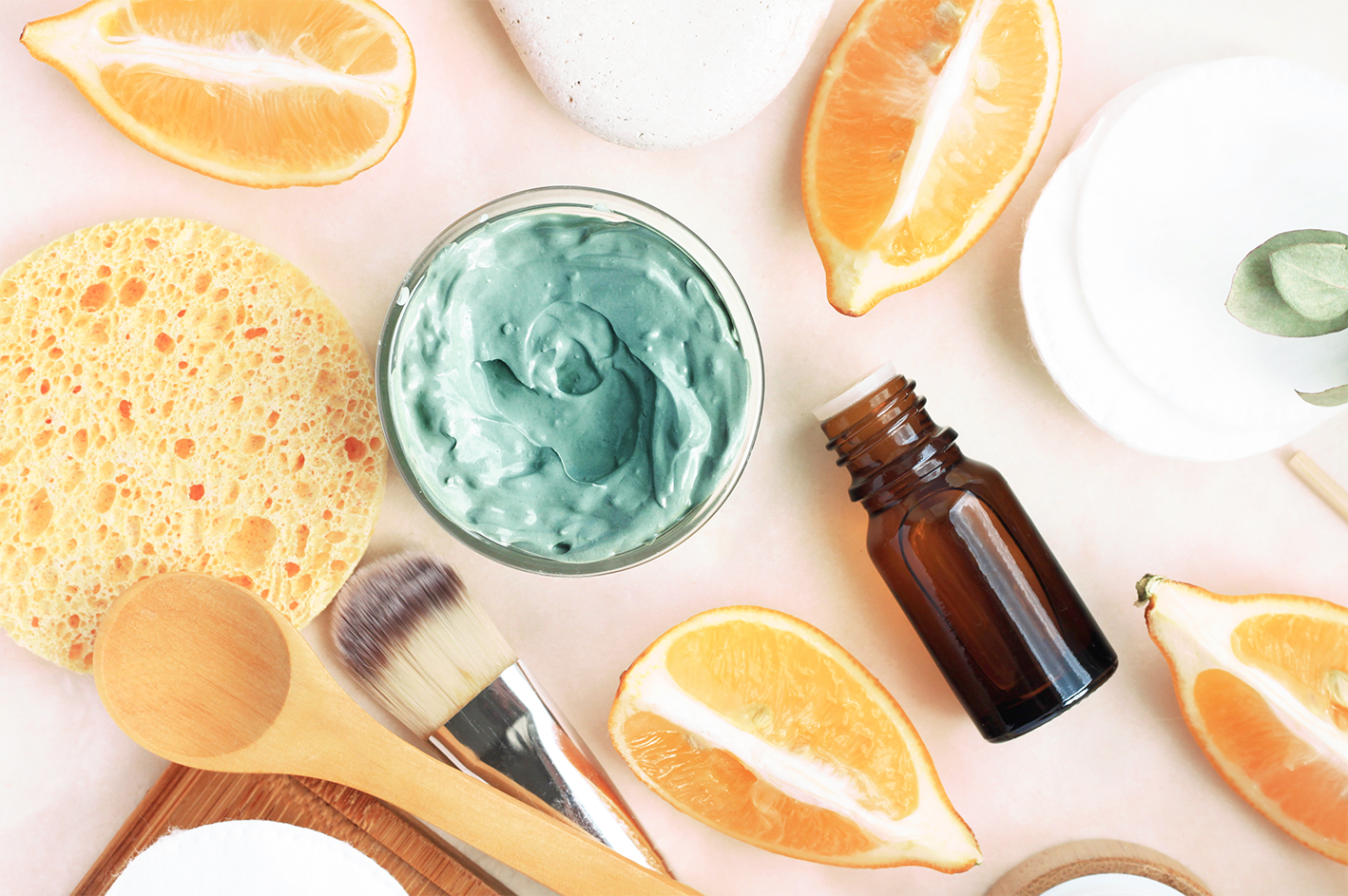 If you 're concerned about the chemicals in your hair care products, then you'll be happy to know that there are plenty of hair masks out there with natural ingredients.
There are even some that you can make at home!
Some of our favorite natural ingredients for hair include avocado, banana, coconut oil, olive oil, egg, jojoba oil, and honey.
And if you're concerned about allergies or skin sensitivities, keep an eye out for products that use essential oils. These are gentler and safer than artificial fragrances, which can be irritating to some people's skin.
Don't forget to wash the mask out afterward!
Finally, don't forget to wash the hair mask out of your hair once you're done.
Using a hydrating hair mask is useful, but if you don't wash it out, then you'll be stuck with thick cream in your hair all day. People with extremely thick and curly hair types can get away with this, but if that's not you, better to rinse it out after it's done its work.
Final Thoughts
And there you have it! A simple guide to using a hair mask for beautifully soft, silky hair that everyone will be jealous of.
Hopefully, this article has helped you understand more about hair masks and how they can help improve the health of your dry, damaged locks.
So what are you waiting for? Go out and get yourself some delicious, nourishing hair masks today!
Do you have any tips on using a hair mask? Or perhaps making your own DIY hair masks? Let us know in a comment!