When it comes to having naturally wavy hair, you may feel a little bit lost as to how to style it.
Is it curly? Is it straight? Why can't your hair make up its mind?
Well in this article, we're going to stop the confusion once and for all. By the time you're done reading this, you'll know exactly how to style your wavy hair to get it to look exactly the way you want.
Why is wavy hair hard to style?
One of the main challenges when it comes to styling wavy hair is that it doesn't fall into any sort of "straight" or "curly" category. It falls somewhere in between, and figuring out how to style it can be challenging as a result.
But what makes wavy hair unique is also what makes it so beautiful – its natural texture.
If you know how to style your wavy hair to take advantage of its natural texture, you can create some truly stunning wavy hairstyles.
Tips for styling wavy hair
Now that you understand the problem, let's get started on some solutions!
Understand your hair type
The first thing you need to do is understand your hair type. Wavy hair can range from being very fine and delicate to being thick and coarse.
The type of hair you have will affect the way you style it. For example, if you have very fine wavy hair, you'll need to be careful not to weigh it down with too much product.
Conversely, if you have thick wavy hair, you may need to use more product to get the same effect.
Use styling cream
One of the best ways to style wavy hair is with a good styling cream. These products can help you enhance your natural texture and create some stunning looks.
When we say styling cream, we're really referring to a curl cream. These products are designed to help you define your curls and add some extra hydration.
We recommend using a styling cream that contains natural ingredients like shea butter or coconut oil. These ingredients will help to nourish your hair and keep it healthy.
Use a hair mask
While this isn't technically a styling tip, using a hair mask can be a great way to prep your hair for styling.
Hair masks are designed to deeply condition your hair and add extra moisture. This can be especially helpful if your hair is on the drier side. These beneficial effects on your hair will make it look healthier, thicker, shinier, and overall just better.
And when your hair looks better naturally, it'll be easier to make it look good after styling it. Just be sure to apply the hair mask to damp hair so you can apply it evenly.
There are literally thousands of hair masks you can buy, but we recommend making your own. It's easier to control the ingredients and build something that works for your unique hair type.
Try letting your hair air dry
When it comes to styling wavy hair, one of the most important things you can do is experiment with different products and techniques.
Some people prefer to let their wavy hair air dry, while others like to blow dry it or use a diffuser. By air drying your hair, it will dry in its natural curly pattern. However, this can take a while – so if you're in a hurry, it's best to use the diffuser or blow dryer.
If you blow-dry your hair, you'll want to use a diffuser attachment on your hair dryer. This will help to prevent your hair from becoming too frizzy, but you can always use a nice hair serum to help with that as well.
Go for wavy curls
One of the best things about having naturally wavy hair is that you can get really gorgeous curls without using much heat!
To create these types of curls, simply scrunch your hair with a good curl cream and let it air dry. If you prefer using a styling tool, you can get pretty far with a curling iron or curling wand. This brings us to our next topic…
Use a curling wand
If you want some beautiful, bouncy waves (as opposed to the more relaxed curls we mentioned above), consider using a curling wand. This is an easy way to create some gorgeous, loose waves that will make your hair appear much thicker and healthier than it actually is.
The key to getting these types of curls with a wand is to twist or bend the hair as you wrap it around the wand. This will create those lovely, cascading waves that are so beautiful.
Add a hair oil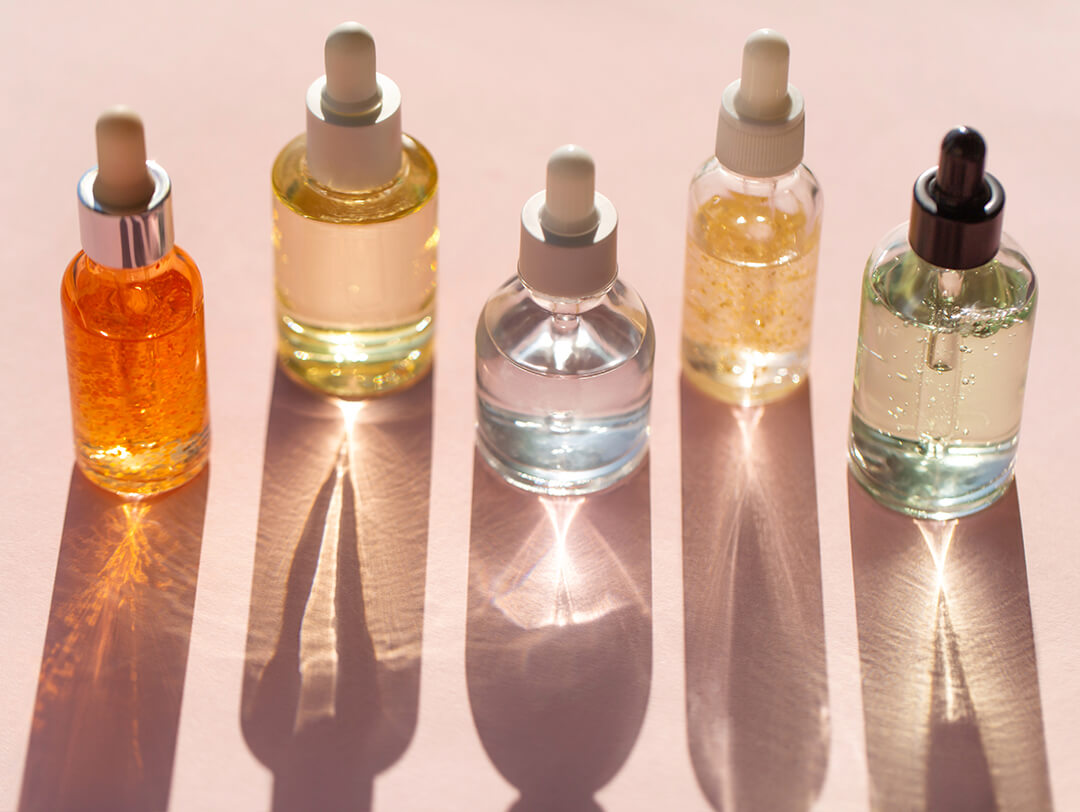 If your hair is looking a bit lackluster, consider adding a hair oil to your routine. This will help to add some shine and nourish your hair at the same time.
There are a few different ways you can use hair oil. You can add it to your conditioner or mask, you can apply it directly to your hair, or you can put it in your hair before using a styling tool like a flat iron.
The best thing about using hair oils (or hair serums) is that they make your hair softer, silkier, and usually provide some sort of heat protection. Yes, it's an extra step in your routine, but it's worth it if you regularly use heat on your hair.
Try a leave-in conditioner
If you have wavy hair, chances are you've dealt with frizz at some point or another. Frizz happens when your hair is dry, so the best way to combat it is by keeping your hair hydrated.
One of the best ways to do this is by using a leave-in conditioner. These products are designed to provide extra moisture and hydration for your hair, which can help to prevent frizz and give the hair a more appealing visual texture.
Another great thing about leave-in conditioners is that they can also make your hair easier to style – especially when it comes to curling it. So if you want some loose, bouncy curls, using a leave-in conditioner may be the answer.
Use dry shampoo for that third-day look
If you're someone who doesn't like to wash their hair every day, dry shampoo can be a godsend. It's perfect for those days when your hair is starting to look a bit greasy but you don't necessarily want to wash it.
Dry shampoo will absorb the oil in your hair, leaving it looking and feeling cleaner. It will also add a bit of volume and texture that can help to make your waves look even more gorgeous.
Use hot tools for less frizz
Pro-tip for girls with frizzy and wavy hair: using hot tools is an excellent method for getting rid of frizz.
All you need to do is combine your favorite hair serum, your flat iron, and a brush, and you're only 20-30 minutes away from a sleek head of straight hair.
Not only is straight hair more manageable, but sometimes you don't want to walk around with a poofy lion's mane on your head. Maybe not every day or for every occasion, but there are certainly times when having long salon-style straight hair comes in handy.
Blow drying with a diffuser attachment
If you want to cut down on the amount of time it takes to style your hair, consider using a diffuser attachment when you blow-dry.
A diffuser is a great way to dry your hair quickly while still getting the benefits of using less heat. The way a diffuser works is by diffusing the air that comes out of your dryer, which helps to cut down on heat damage, reduce frizz, and keep your hair healthier overall.
It's also perfect for those with wavy hair because it can help to enhance your natural texture, giving you bouncy waves instead of frizzy flyaways.
Remove product build up regularly with a clarifying shampoo
If you use a lot of styling products or if you live in an area with hard water, you likely have some product build-up in your hair.
Build-up can make your hair look and feel greasy, heavy, and just overall icky. It can also cause your scalp to get irritated and cause a bit of itchiness. And in extreme situations, in can clog hair follicles, leadings to infections and even hair loss.
One way to deal with product build-up is by using a clarifying shampoo on your hair every few weeks. This type of shampoo works to remove all the excess product from your hair and leave it feeling soft and clean again.
Final Thoughts
Wearing your wavy hair in its natural texture is a great way to show off your unique personality and style! By taking advantage of your natural texture and using some helpful styling products, you can create some truly stunning
Finding the best wavy hairstyles may take some time and patience to style, but with the right products and techniques, you can create some truly beautiful looks!
Ultimately, the most important thing when styling wavy hair is to experiment and find what works best for your texture and type. You may need to try out a few different products before finding the perfect one, but once you do, you should be able to create some amazing hairstyles.
Do you have wavy hair? What are some of your favorite styling tips and products? Leave a comment down below!