You finally bit the bullet and bought yourself some hair extensions. But now that you've spent possibly several hundred (or even thousands!) dollars on your new hair, what's the best way to take care of them so they last forever?
Well in this article, we're going to reveal to you all of the secrets of taking such good care of your hair extensions that they turn heads for years to come.
Enjoy!
The science of caring for hair extensions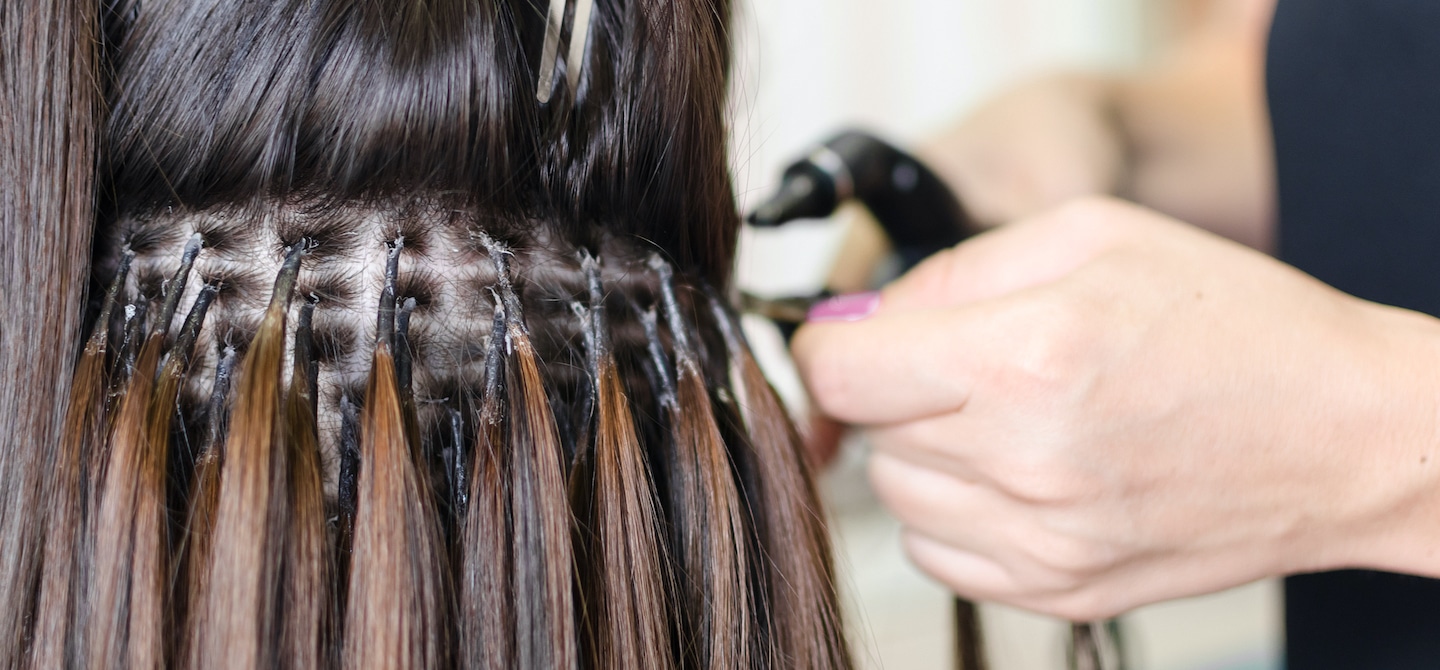 The first thing to understand about caring for hair extensions is that it's not an art – it's a science. High quality hair extensions are made of human hair – which means they require the same amount of care as your normal hair.
That means washing them regularly, using quality hair products, and protecting them from the sun and other harsh elements. Failing to do any of these things could lead to serious damage – or even worse, the loss of your hair extensions altogether.
But human hair extensions are expensive!
Human hair extensions can be found starting from $150 up to several thousand dollars, while synthetic extensions are $20.
Not only that, but synthetic (aka plastic) hair extensions don't require washing. So why invest the money in human hair extensions when they cost more and require more care?
The reason is simple: human hair extensions look better, feel better, and make you feel more beautiful. And if you care for them properly, then they'll live a long and happy life!
Permanent hair extensions vs temporary
Permanent hair extensions are ones like tape-ins, glued extensions, or sewn-in.
Temporary are ones like Halos or clip-ins.
The way you care for each of these is going to be different, simply because when you wash the permanent ones, they're still attached to your head!
Washing temporary extensions is much easier – you can just take them off, wash them in the sink, and hang them up to dry.
EDITOR'S NOTE: Our personal favorites are Halos. The problem with tape-in extensions, for example, is that they gradually rip your hair out from the roots, cause tangles, and make your hair thinner and thinner over time.
Choose high-quality extensions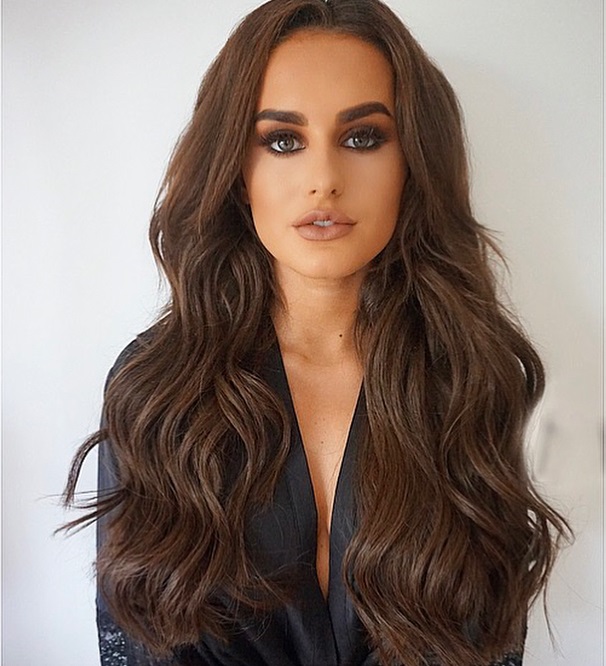 A great way to make sure your hair extensions last as long as possible is to buy high-quality ones in the first place.
Cheap extensions are often made with low-quality materials, which means they won't last as long and may even start to look a bit ratty after a while.
Invest in a good set of hair extensions and you'll be able to keep them in great condition for years.
A word about extremely long extensions
Attaching 22″ extensions will give you extremely long hair. But keep in mind that hair extension care increases the longer your hair is. So if you're prepared to spend big money on hair care, then you can go for that set of 22″ Halos.
But if you're not ready to spend regularly on hair extension care, then stick with a smaller size. There's nothing worse than seeing the taped-in tracks of extensions showing through someone's ratty hair!
Proper care tips for hair extensions
Washing your hair extensions
The best way to wash your hair extensions is to use a mild shampoo and conditioner specifically designed for extensions. You can find these at most beauty stores.
Be sure to lather the shampoo and conditioner into your hands before applying it to the extensions, as this will help avoid
Rinse away your natural oils
When it comes to hair extensions, your natural oils are not your friends. That means it's super important to stay on top of your scalp hygiene.
Let's face it – it's likely that one of the reasons you even have extensions in the first place is because you didn't care for your hair properly. Maybe you went too many days without washing, or maybe you abused the dry shampoo until your hair fell out.
No judgment! We've all been there – but it's important to understand that caring for hair extensions means keeping your scalp clean. And that means cleansing your scalp of its natural oils!
Use a sulfate-free shampoo
Sulfates are harsh chemicals that are often found in shampoos. They can be tough on hair, and they're not good for hair extensions, either.
Look for a shampoo that's sulfate-free to avoid any unnecessary damage.
If possible, purchase a shampoo that's made from natural ingredients. These are gentler on your scalp and will keep your hair extensions in good shape for longer.
If you're looking for a good sulfate-free shampoo that will keep your hair extensions tangle-free, then check this one out from Amazon.
Condition your hair extensions
Just like your regular hair, extensions need to be conditioned regularly to stay healthy.
Use a conditioner that's designed for extensions, and be sure to wash your hair. Leave it in for a few minutes before rinsing off.
If you've added hair color to your extensions, then be careful not to leave the conditioner in for too long, as some of the color may rinse out. Leave it on just long enough to help the split ends, NOT rinse out your XMondo dyes!
Protect your hair from the sun
The sun can be harsh on hair, and it's especially damaging to extensions.
When you're not wearing your extensions, be sure to protect them by using a hair wrap or scarf.
This will help keep them from becoming completely dry and brittle.
Only blow dry your extensions on low heat
Drying your extensions on high heat is the fastest way to shorten their lifespan.
High-heat can damage the hair, and it's especially harmful to extensions. We know it takes forever to dry hair with low heat, so here are a few tips to speed it up a bit:
Pat your hair with a towel to soak up excess water
Gently run your fingers through your hair as you blow dry
Carefully work a heat protectant into your hair before you blow it dry (just to be safe!)
Storing your hair extensions
Once you've washed and conditioned your hair extensions, be sure to let them air dry before storing them away.
Never put wet hair extensions away in a drawer, as this will cause them to mildew and smell bad.
Instead, use a hair extension storage container or bag to keep them safe and dry
Wash your hair extensions with a leave-in conditioner
Did you know you can wash your extensions (and your natural hair) with conditioner only?
This new phenomenon called "co-washing."
Women all over the world are ditching their shampoo and washing their hair ONLY with conditioner. And this same method can be applied to extensions.
Co-washing your hair extensions with a leave-in conditioner is a great way to keep them soft and healthy. Plus, it's super easy and requires very little effort.
Just be sure to use a gentle conditioner that's designed for extensions.
Keep your hair extensions away from water
While you want to wash your hair extensions regularly, you also want to keep them away from water as much as possible. This is because many commercial water sources contain minerals which will degrade your extensions over time.
This means avoiding baths, swimming, and getting your hair wet in any way.
If you can't avoid getting your hair wet, be sure to dry it off immediately with a towel.
Use a heat protectant when heat styling
Just like your regular hair, extensions need to be protected from heat styling tools.
Use a heat protectant when using any kind of hot tool on your hair, and avoid using the tool at its highest setting.
This will help keep your hair extensions looking good for longer.
Carefully brush your extensions last
We see this mostly with mom's brushing their daughters' hair. They rush through it like they're late for a meeting with the president. Why is it so hard to carefully brush your daughter's hair?
Anyway, it's important to be gentle when you brush your extensions.
Start at the ends and work your way up, using a soft-bristled brush.
Be especially careful when brushing wet extensions, as this can cause them to tangle.
If your extensions do get tangled, use a wide-tooth comb to carefully separate the strands.
Minimize heat damage
Just like your regular hair, you want to minimize the amount of heat damage done to your extensions.
This means using a low-heat setting while blow drying your hair, and avoiding using any other heating tools. If you must use styling tools, be sure to use a heat protectant!
Avoid tangling your extensions
One of the best ways to keep your hair extensions looking good is to prevent matting and tangling.
This can be done by carefully brushing them, and using a wide-tooth comb if they do get tangled.
Be especially careful when brushing wet extensions, as this can cause them to tangle.
Invest in a high-quality shampoo and conditioner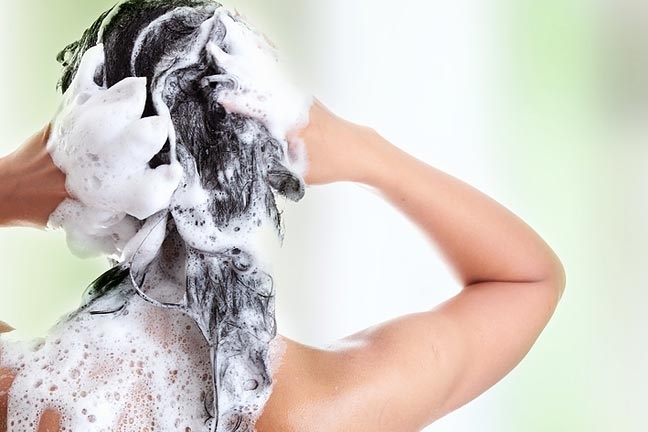 Not all shampoos and conditioners are created equal, and the same goes for hair extensions.
It's important to invest in a high-quality shampoo and conditioner that are designed specifically for human hair extensions (aka your own hair). This will help keep them looking shiny and healthy.
Know your normal hair is beautiful, too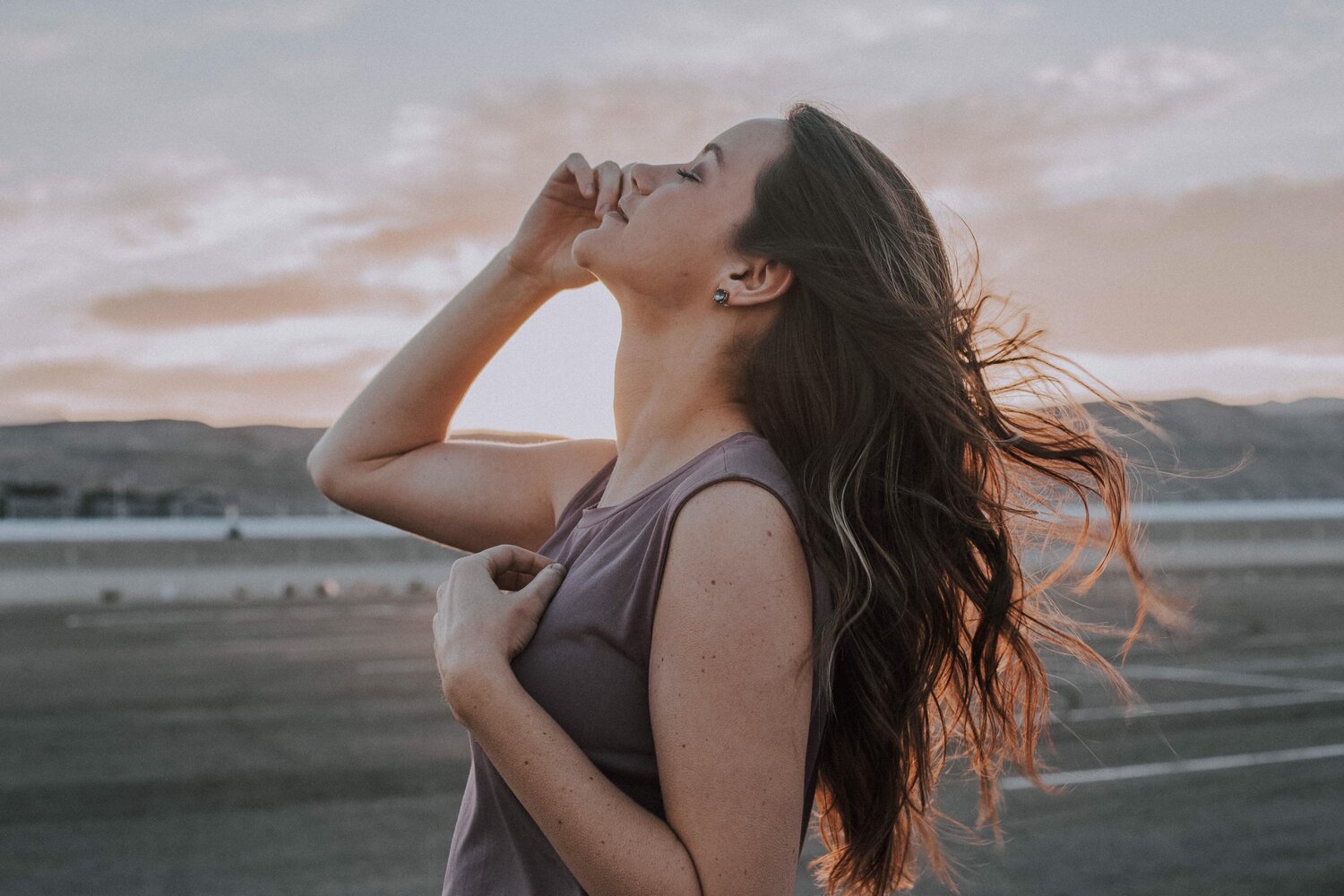 We know some of you out there need to hear this: your natural hair is beautiful too. Even if it's thin, even if it's wispy, even if it's falling out and you don't have any – it's still beautiful, and so are you.
Now, does that mean we're going to ditch our hair extensions and exclusively wear our own hair? Absolutely not!
And by utilizing proper hair extensions care tips, we're going to keep that expensive $500 set of Halos on our heads for as long as possible!
Final Thoughts
Taking care of your hair extensions is key to keeping them looking good and lasting long.
By following these simple tips, you can keep your extensions in great condition and enjoy them for months or even years!
And once you learn proper hair extensions care, you'll also learn how to take good care of your own hair.
That is, assuming you took our advice about ditching the plastic hair and getting some human hair extensions!