If you love beauty products, then it's likely that you've thought about how to become a beauty influencer.
Whether your thing is skincare, hairstyling, or facial contouring, rest assured – there's room for you in the beauty industry as an influencer.
And if you're a beginner, don't fret. If you want to become a beauty influencer, this article is designed to be a step-by-step guide to getting paid to promote the products you already love.
What is a beauty influencer?
Let's start by talking about what a beauty influencer is.
A beauty influencer is someone who has a following on social media. They have that following because they post amazing pictures of themselves and their outfits, etc. The more followers they have, the easier it is for them to promote products.
Why are brands interested in beauty influencers?
Fact: the beauty industry LOVES working with influencers.
If someone with a huge following posts about something they love, millions of other people see it. If you have more followers, the impact that your post makes is bigger.
Brands are always looking for ways to get their products into the hands of millions of people- and this is exactly what beauty influencers do. This type of marketing is called "influencer marketing."
Why brands love influencer marketing
Brands are always on the lookout for influencer marketing opportunities. Nobody wants to have an ad- nobody cares about ads anymore. But when someone has created a following by posting about products they love, brands see it as a golden opportunity to sell their product. And so do consumers!
If you want to become an influencer in this way, the first thing you need to do is find a social media platform that your target audience hangs out on. As we've already said, you can be virtually anyone and still become an Instagram influencer with enough time and effort put in.
What do beauty influencers do?
If you spend a lot of time on social media platforms, you're probably attracted to the glitz and glamour of the influencer lifestyle. Yachts, mansions, wild parties, and… mascara?
But in reality, beauty influencers usually have a blog or a YouTube channel. They can also be Instagram or Twitter "celebrities," which means that they might not post new things very often, but when they do, their posts get thousands of likes and retweets.
Some beauty influencers make videos on YouTube about their favorite products every week- some even post more often.
What kind of beauty influencers are there?
In the beauty industry, there are two types of influencers that it's important to know about: macro and micro.
Macro beauty influencers have hundreds of thousands, or even millions, of followers. Micro beauty influencers have a few thousand followers.
Both can make money from brands for posting about products, but micro influencers are usually less selective about the brands they work with. But the cool thing about being any kind of social media influencer is that you get to choose who you work with!
If you want to be selective and ONLY work with brands in the beauty industry that are cruelty-free, paraben-free, and organic – then that's your choice!
How to become a beauty influencer
So now you know what it means to be a beauty influencer- and you probably want to learn how to become one!
The first step in becoming a beauty influencer is picking your niche . What type of skincare, haircare, etc. are you interested in? Once you know what your expertise is, you can begin to think about how to build a following around it.
Step 1: Pick A Niche
There are hundreds of beauty product niches today. They range from skin care and hair care to makeup and nails. If you want to be a
For example, let's say you're a big beauty junkie and you love to buy makeup- maybe not all of it is the best quality. If that's the case, you can promote affordable makeup brands and show off your personal makeup tutorials and looks.
Step 2: Choose The Right Social Media Platforms To Use
Once you've picked a niche for yourself, it's time to pick your main social media platform (YouTube, Instagram, Facebook, TikTok).
Remember: it can be overwhelming to think you need to post to multiple platforms every single day. Better to focus on one social media platform at first, build your following there, and then branch out if you want.
If YouTube is an option for you, you'll be able to show your followers how-to videos and product reviews. If it's not an option, stick with a photo-heavy platform like Instagram and connect with brands there by using hashtags and posting about their products.
Step 3: Start Building Your Profile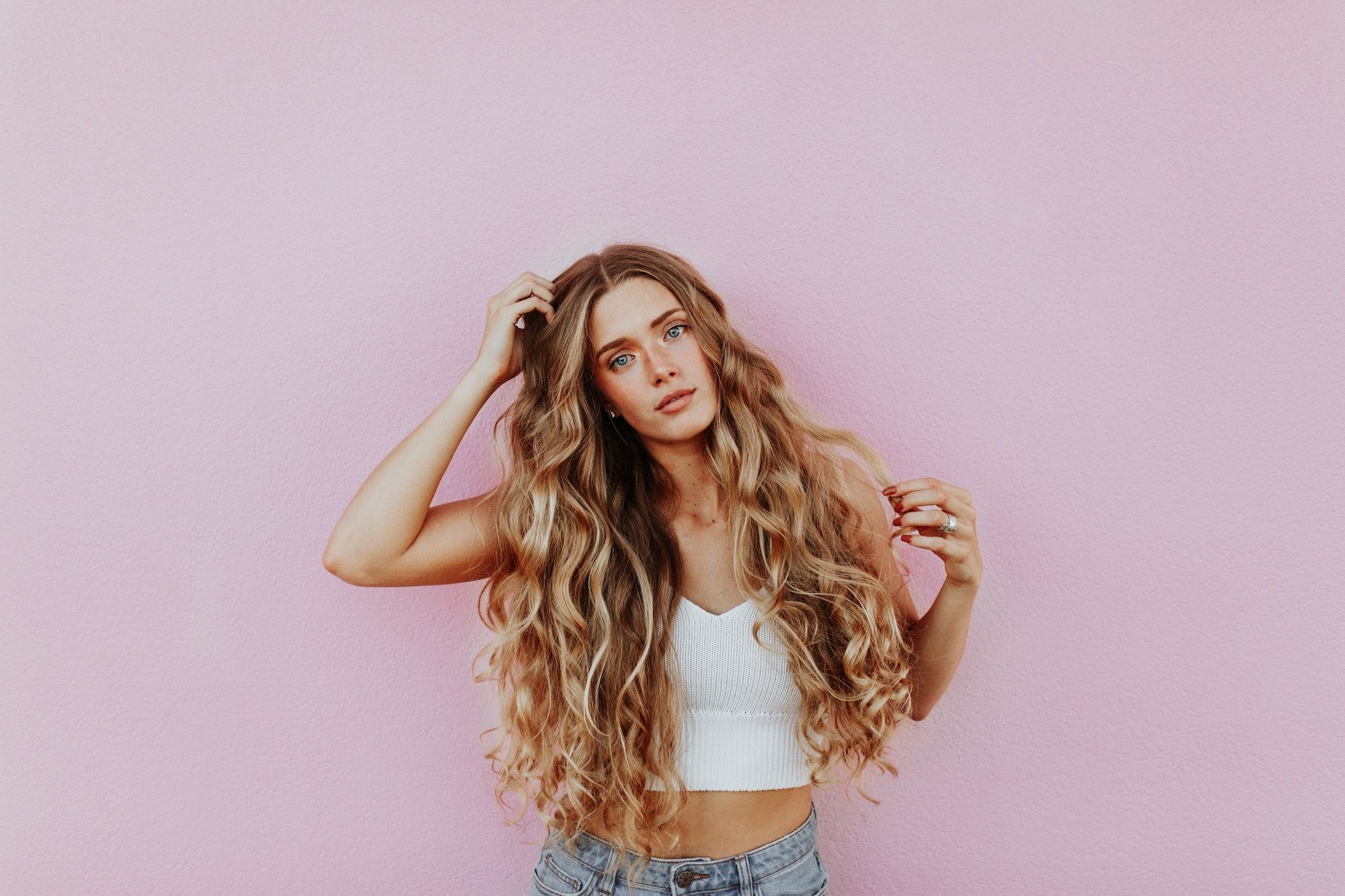 If you're not already following some of the brands that interest you, start doing so! You need to stay up-to-date with what they're releasing and promotions they're having, etc. If you don't follow them now, it'll be almost impossible for you to get in touch with them once you start building a following.
Step 4: Build Your Following
The secret to being a successful beauty influencer is to have an engaged following.
In fact, you could even make the argument that your main focus as a beauty influencer has nothing to do with beauty products at all.
Your goal as an influencer is to grow your following and keep them as engaged as possible. Of course, you are going to want to identify your target audience and post about products you love. But don't be afraid to add some personal style and show them what kind of person you really are.
Step 5: Negotiate Deals With Brands
Now that you have your profile ready and your niche picked, it's time to negotiate deals with brands! Since you're just starting out, there are a few things you can do.
If you're working with a brand for the first time, you can ask them to send you the product for free. Once they see how dedicated you are to their products, they might just start sending it your way without asking!
Step 6: Rinse and Repeat
Repeat steps one through five until you have a large following. Now, you should be able to call the shots with brands by negotiating deals that suit your needs!
Tips for becoming a beauty influencer
Don't procrastinate, just start
Don't compare yourself to others. There are other influencers out there that have been at it for years, and there are those who just started a few months ago. Everyone has their own path to success.
Be patient. It might take time before you start getting paid deals with brands, but keep posting about them! Just keep in mind that the more time and effort you put into your account, the more likely you are to start receiving those amazing deals.
Don't give up! If one deal falls through or a brand stops contacting you, don't let it get to you. There are always other brands out there that will work with you!
Do product demonstrations and tutorials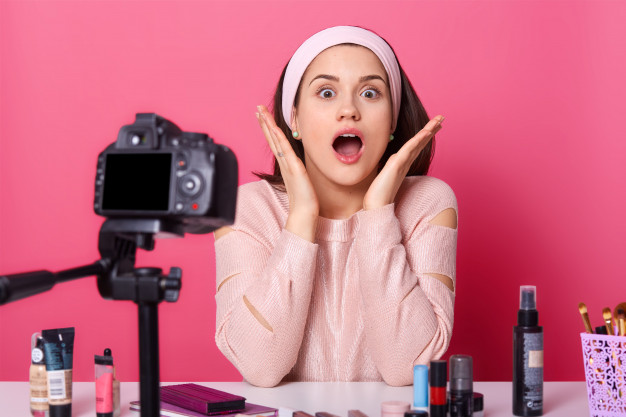 Pick some products that you use on a regular basis. Set up the camera, and begin recording yourself demonstrating how the product works.
Demonstrations are different than reviews, though they are both similar. When you do a demo/tutorial, you are showing someone how to solve a problem with the product.
So it's not, "How to use <brand> mascara," it's "How to make sure your mascara looks perfect every day."
See the difference?
Pay attention to trends in the beauty industry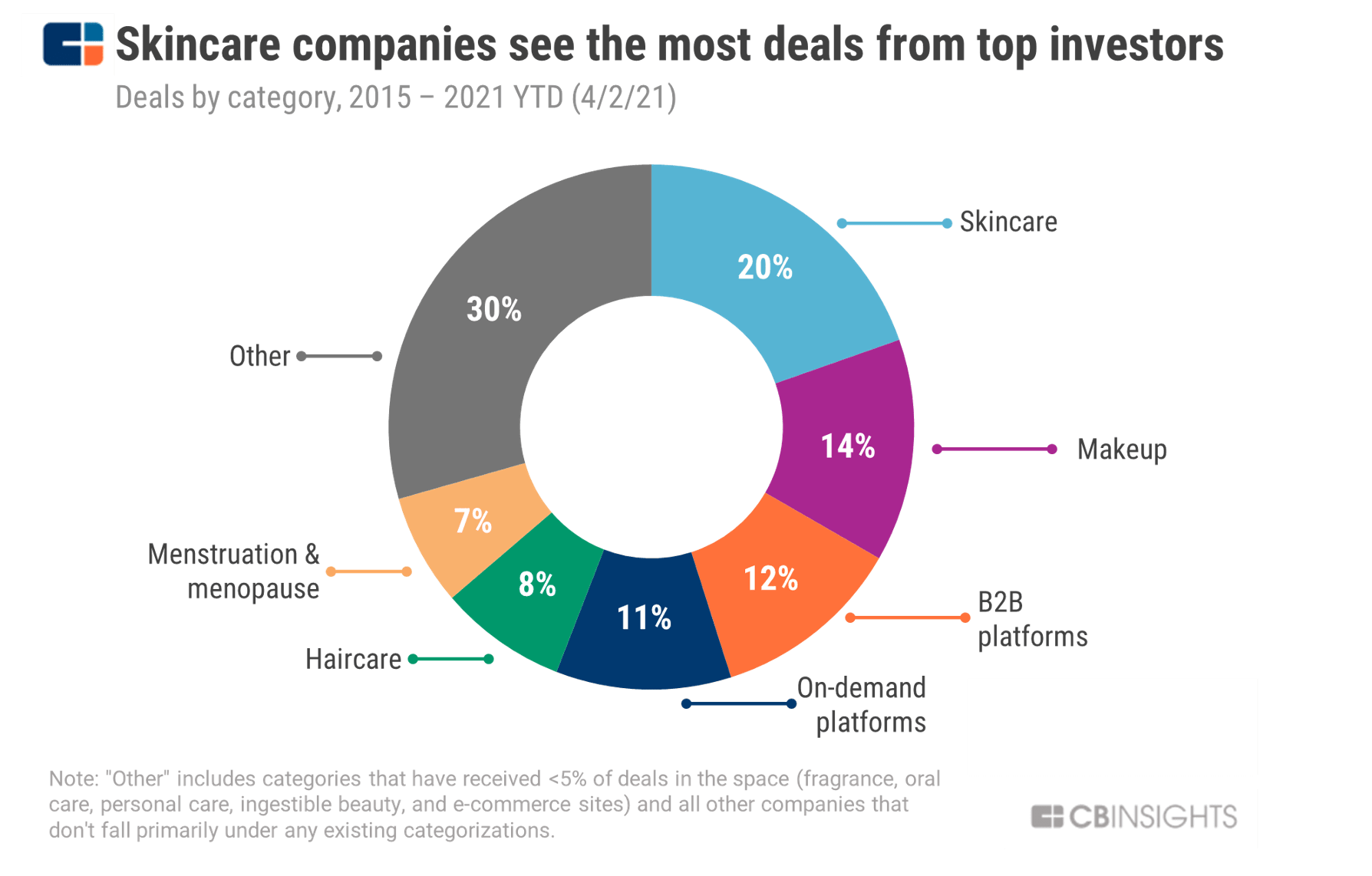 If you want to be a successful influencer, you MUST pay attention to beauty trends. In fact, it's safe to say that all top beauty influencers tribute to beauty trends just as much as they do beauty hacks.
Even if you don't like trends, or your niche doesn't have trends, using them is a great way to get exposure for what you're doing.
Every influencer is different; they all have their own niche in the beauty world. Figure out what types of products your audience enjoy and is most passionate about.
In fact, many brands out there have created their own line of products created strictly from trends.
Join beauty influencer communities
A great way to network with other beauty gurus is to join a beauty influencer community. Not only that, but online communities that cater to other beauty influencers are a great place to help you find your target audience.
For example, let's say you are in the hair niche. In one of these communities, you'll find thousands of social media influencers that specialize in various niches. But let's say you find one who creates makeup tutorials. You could reach out to this person and offer to do a collaboration.
Assuming you both have an engaged audience, you'd be able to get exposure from all of their followers and vice versa – and neither of you are in competition with one another since you're in different niches.
Create a theme for your account.

For example, if you love green eyeshadows, make sure most of the looks on your Instagram page feature green eyeshadow! This way it will be easier for beauty brands to figure out what type of promotions would best fit your audience.
Post about other influencers' content and tag them even if they don't have your link in their bio. Chances are, they will check out your profile and might follow you back!
Post often. The more content you post, the more people are likely to double tap on it when they see it in their feed. Brands love influencers with a good following because that means bigger exposure for them!
Review products (start with your favorites)
Don't just post and forget about the product. Give your audience a detailed review on your thoughts of it and why or why not they should buy it/try it out!
If you've done step one, then you know what types of products to choose for this step. For example, if you love NARS blush, then that would be a great product to review!
Don't just post your reviews on Instagram. Make sure you're posting them wherever people are discussing beauty products, too. It might be helpful for your audience to see what other people are saying about the product before they make their own decision.
Participate in campaigns sent by brands you love
If you're not already working with beauty brands on campaigns, then this is your chance! Reply to any brand's post that features the product and tag their company. Chances are they might see your comment and get in touch!
Be sure to read through the small print before signing a contract. The more you know about the agreement, the better.
Practice, practice, practice!
Before you're ready to start applying for paid campaigns, make sure you have a few thousand followers. This way it will be easier for brands to trust that your audience is as passionate as you are about the products!
As a beauty influencer, it's important to know what types of social media platforms work best with your audience. Some people prefer Instagram, while others prefer YouTube. Think about which platform you might like to use the most and get started!
Do not spam your audience with links to your social media platforms (or products); this is an easy way for someone to lose their following quickly. Make it part of your regular content strategy instead.
Your first 100 pieces of content will be terrible – and that's okay
A lot of influencers have gone through this phase. Keep practicing, keep doing what you love, and don't compare yourself to others!
When you do receive the products for your campaigns, it's important to know how to properly use them so that they don't expire before you can even try them out. It might be helpful to document the process, so that you have a before and after for each product.
Start with a niche you love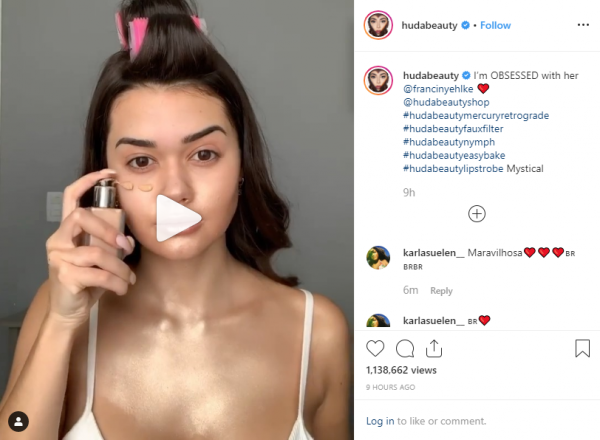 Knowing what your niche is will help you know where your audience is. Keep that in mind for all future promotions and content!
Some examples of beauty niches are: green eyeshadow, long lashes, bright lips, fluttery lashes… the list goes on!
For example, if you know you love long lashes – then any content you create should be all about that!
Don't reach out to brands until you have some content up already
You want them to check out your page and see how passionate your audience is before they need to trust you with their product.
For example, if you are starting a YouTube channel – have at least one video up before you start reaching out!
It's okay to ask for help when it comes to this step! Make sure that you do contact the brand, though!
Be proactive about participating in the beauty industry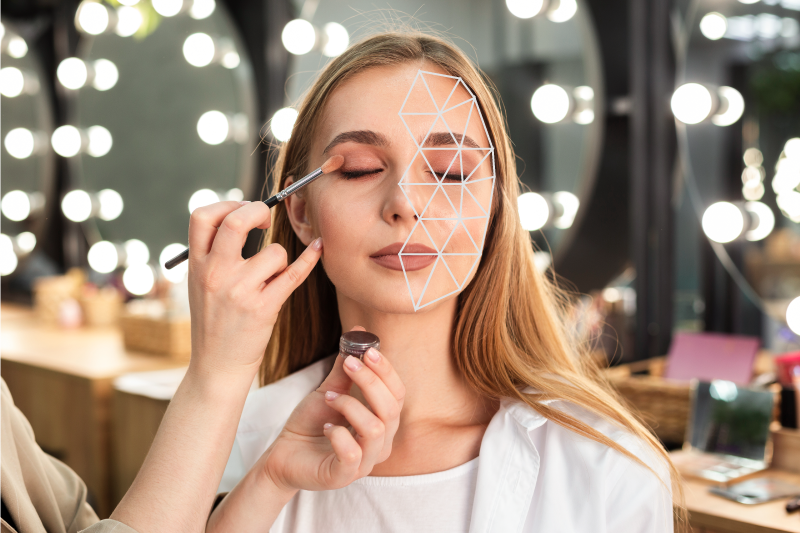 Once you've acquired an engaged following, it's time to start reaching out to brands.
No offense, but most beauty influencers don't take their job very seriously. Set yourself apart by acting in a professional manner.
Also, set a goal for yourself for sending out 50 contacts per day to brands. Whether that's emails, DMs, or phone calls, tell yourself that you are going to do 50 attempts per day. That's 1500 per month! Even if you're awful in front of the camera, you're sure to get some brands that will give you a shot. Remember, it's a numbers game!
Final Thoughts
If you wanted to know how to become a beauty influencer, then hopefully this article has been helpful. The main thing to remember is that the trick to getting better is the same as with anything else: be consistent.
Nobody wants to hear that they need to work hard at something every single day in order to be a successful influencer. They want the shortcut, the fast track, the "best" way.
Well guess what, future beauty blogger – there is NO best way. There is no one single tactic that will get you there. Yes, you can look at what other successful beauty influencers have done and copy them. But regardless of what you choose, you need to be consistent.
If you are already a beauty influencer and want to promote some of our products, contact us here and let's talk!