Picture the scene: you've just bleached your hair, but oh no! It's too yellow!
Or perhaps you've darkened your hair, only to find that you've been left with a brownish-orange hue, reminding you of your 68 year-old high school English teacher.
We color our hair with the best of intentions, but that doesn't mean that sometimes things don't go awry.
Hair toner to the rescue!
There's nothing better than hair toner for giving blonde hair that star-quality platinum blonde look, eliminating that yellowish-orange look in the hair that just screams, "I have no idea what I'm doing."
We know that you don't want that to be you. And it's for that reason you're going to want to listen up for this article. In it, we're going to help you put together an epic hair care routine that is going to help you get your hair color exactly how you want it.
So have yourself a cry and bid a final farewell to brassy hair.
Hair toners have entered the chat.
What is hair toner, anyway?
Hair toner is similar to face toner in that it's usually applied after washing and before moisturizing (conditioning, in this case).
It acts as a light coat of color that is applied to shift the overall hair color to a lighter tone. It can also work to blend highlights together with your natural hair, avoiding a "streaky" look.
How does hair toner work on hair color?
Think of toner as a color that only lasts for 3-5 weeks before it begins to fade.
Toned hair will be somewhat lighter than its untoned predecessor.
Instead of being left with darker hair, you're going to have to get used to toning your hair often. Or at least using one of the many toning shampoos that are on the market.
How often do I need to tone my hair to keep the effect?
There is some argument about this, but if you want to keep the copper from creeping into your fabulous platinum hair, then you're going to have to get used to using toner every 10-14 days.
Toning shampoos are a great way to stay on top of this without having to subject yourself repeatedly to the hair coloring process.
Why is my hair still yellowish-orange after toning it?
If something went wrong during the toning process and your hair is still yellow, do not tone your hair again. You never want to tone your hair twice in a day.
Usually this happens when don't leave the toning agent on the hair long enough to affect the hair color.
What you DON'T want to do is tone the hair immediately afterwards. Bleach will dry your hair, but so will toner, perhaps even more so.
You may also be tempted to use another hair dye on your hair, but try to resist. This will only damage the hair further.
How do I fix the yellowness after bleaching?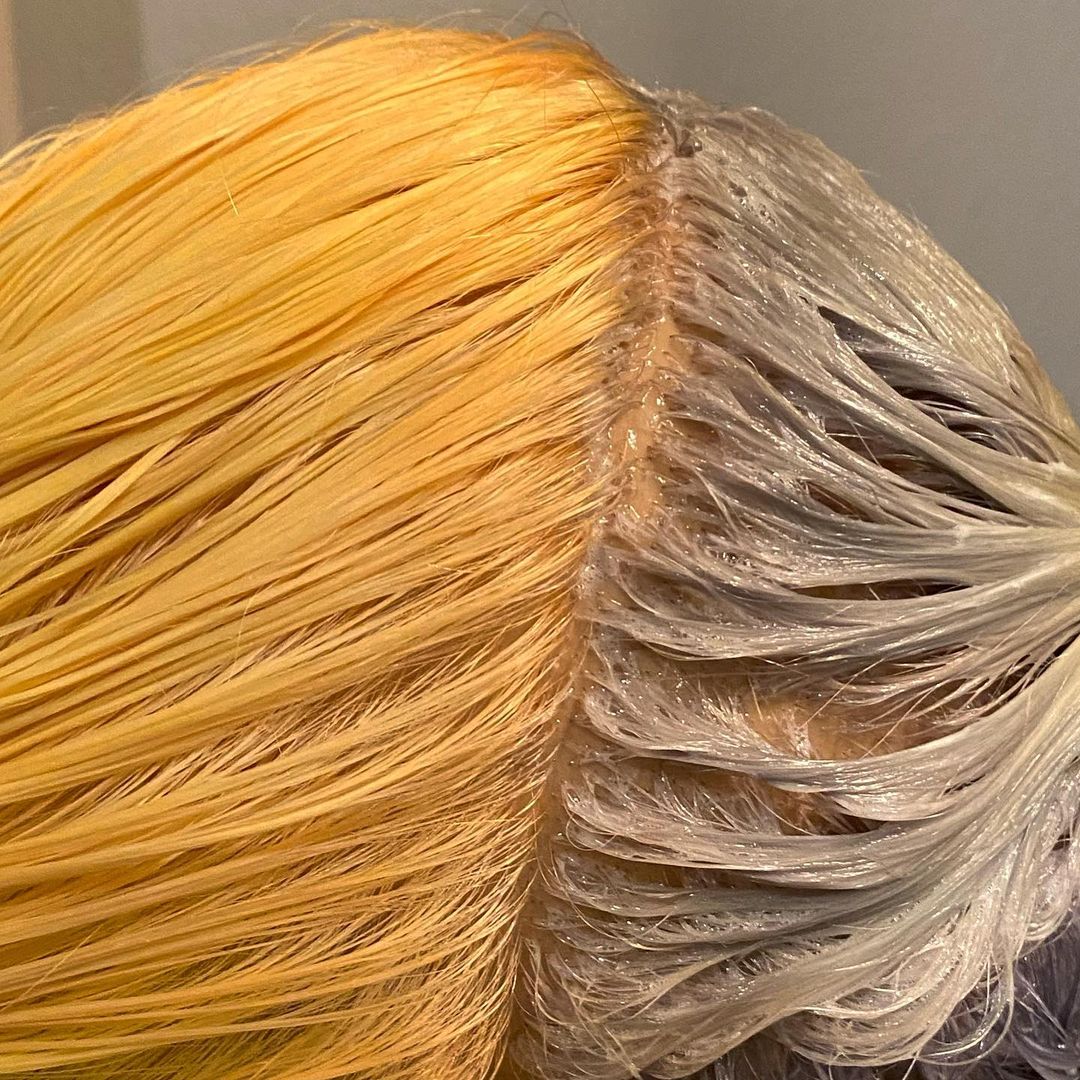 In order to get rid of the unwanted tones, you're going to have to use a purple shampoo.
Purple toning shampoo is a great way to fix bleached hair that didn't come out just right.
Colorists use something called a color wheel to decide how to give people the hair color they want. The color wheel is set up in a way that the colors across from each other will neutralize the other.
In this case, purple is across from yellow. So to remove yellow from the hair, we are going to use a purple toner.
We have a separate article on the best purple shampoos for dry hair which you are welcome to read by clicking here.
Do I need to use a sulfate free shampoo when I tone my hair?
You don't need to use a sulfate free shampoo, just like you don't need to take vitamins for your hair. But it would probably be a pretty good idea if you did.
Sulfates are very harsh on hair, stripping it of its natural oils and drying out the scalp. If you want to keep your hair healthy, then find one that works for you.
Are toners only for blonde hair?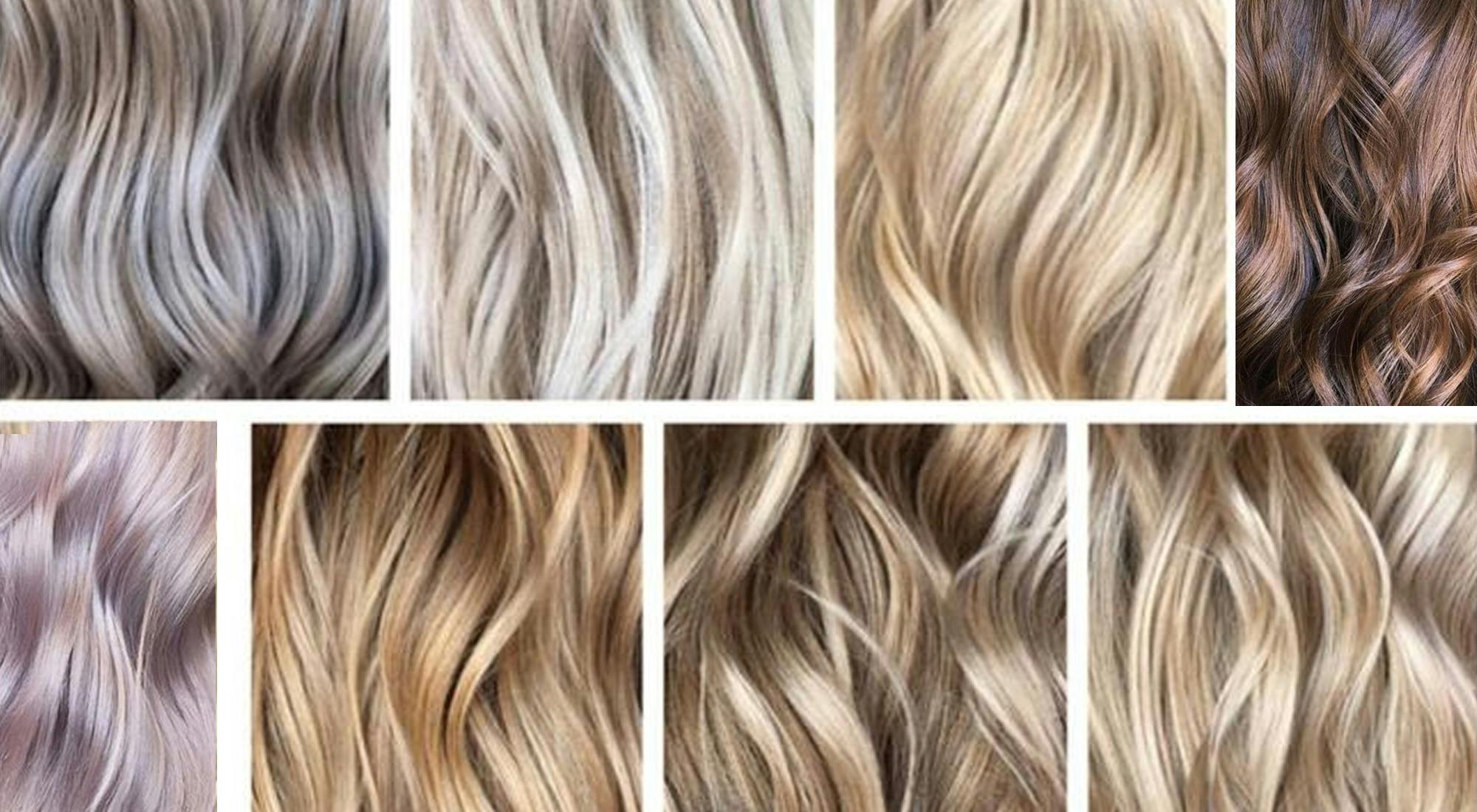 Nope. Brown hair occasionally needs to be toned as well, mostly to remove brassy tones.
For this, you're going to want to use a blue toning shampoo.
Or you can add some toning drops to a regular shampoo. More on this later.
What are blue toning shampoos? Are they different than purple shampoo?
Similarly to how purple is across the color wheel from yellow, blue is across the color wheel from orange.
So if your hair color is looking a little too orange-ish (and you're going for brown), then you are going to want to use a blue toner. This will neutralize unwanted tones and give you the desirable shade you're looking for.
This problem of brassy hair often comes when orange tones creep into the hair as a result of low quality hair dye. Try to avoid ammonia-based dyes if possible when going for brunette hair.
What are toning drops?
These can be added to a regular shampoo or conditioner to give you a more desirable shade.
Instead of using these with a regular shampoo (which often has sulfates and will dry out your hair), it's better to use this with a deep moisturizing treatment.
That way, you can leave it in your hair long enough for the toner to work and moisturize your hair at the same time.
Can you tone fine hair?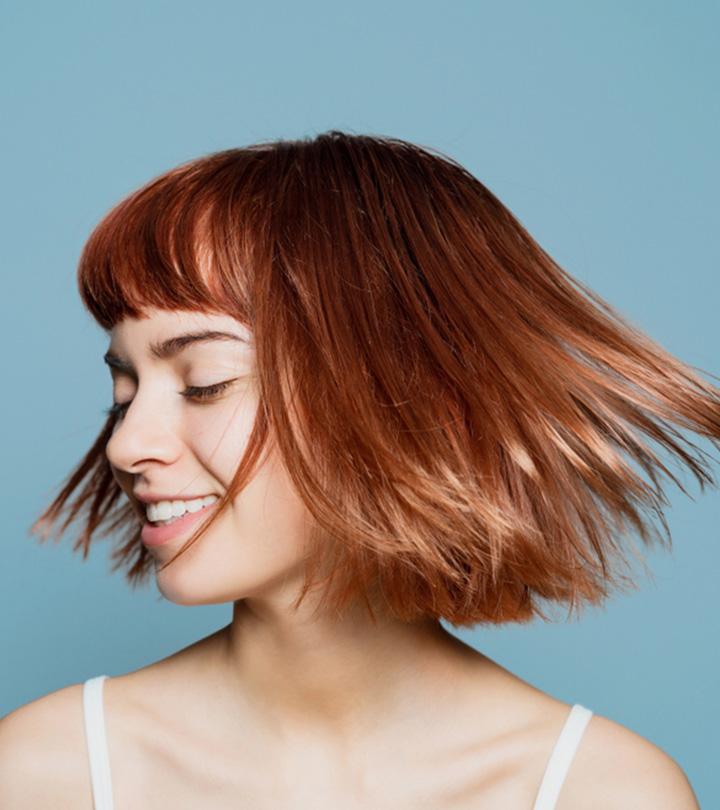 Toners can be very harsh on your hair because they will dry it out. So when you tone very fine hair, you want to be as careful as possible not to leave it on for too long.
We follow a very simple guideline: you can always leave it on for longer, but once you leave it on for too long, you're in trouble!
Can I tone my hair twice in a day?
If you find that your hair color isn't the way you want it after using toner, we don't recommend you tone your hair more than once a week.
As we mentioned before, toning products will dry your hair and can damage it. Better to live with those brassy tones for an extra week.
Why? It's much easier to fix brassy or yellow hair than it is to give yourself healthy hair!
How to tone your hair safely
If you're like us, your hair is precious to you. And if you're not careful with your toner application, you may experience hair fall.
It's important that you don't overuse this product when adding them to shampoo.
Yes, we know you want that EXACT shade of blonde, but the line between getting the desired color and looking like your boyfriend's crazy ex performed a dye job on you is thinner than you think.
How long should I leave the toner in?
Technically, you can leave toner in your hair for up to 45 minutes.
But if you've never toned your hair before, we think you should be a little more careful.
If you master this process, you'll be toning your hair regularly. But if you mess up the first time around because you're lazy, then not only will you have several months of split ends, but you'll end up overly drying your once-beautiful locks, making them more susceptible to damage.
Can I get sun damage on my hair after using toner?
If, after rinsing out the products and drying your hair, you have achieved the desired shade, then resist the urge to go outside and show everyone.
Toner is from a group of semi or demi permanent hair dyes, you are going to want to limit sun exposure for 24 hours after using it.
What hair care should I use with toner?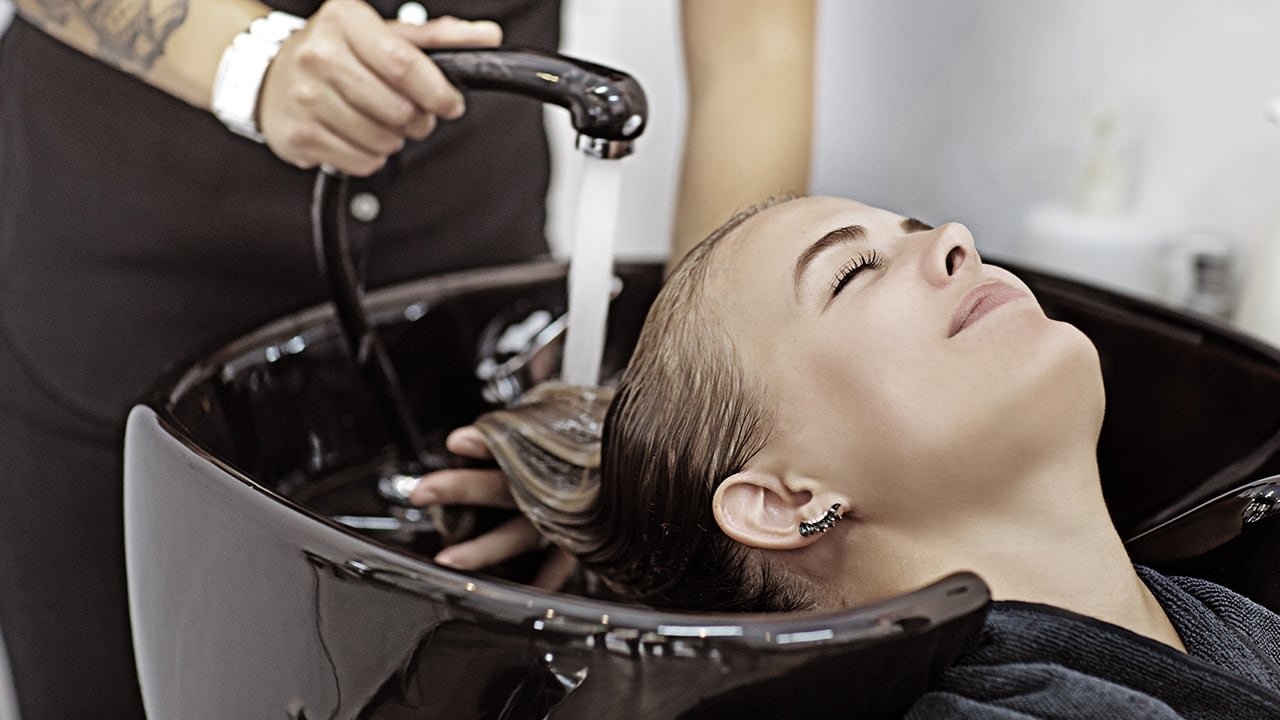 This depends on your personal situation, but we can give you some general guidelines.
If you have color treated hair, then you will want to use some coconut oil after your treatment. The coconut oil will help lock in the moisture around your strands, preventing it from getting too dry.
If you're doing an extensive color correction, be sure to pick up some tinted shampoos. We prefer these as they are more gentle on the hair, especially when mixed with additional moisturizing products.
You can also find specially formulated products at your local beauty supply store, or scroll down to the bottom of this article for our recommendations.
Can I apply toner to dry hair?
Whatever you do, please don't do this.
We wrote an article about using purple shampoo on dry hair that you can read. But the short answer is no.
When you apply toner to dry hair, it will increase absorption. That may sound like a good thing. But most toners are already powerful enough that you don't need additional absorption.
Will I get same day results when applying toner?
It depends on the exact hair products you're using, but in general, yes. Most at home toners will give you same day results.
Final Thoughts
Whether your goal is to neutralize brassiness or make your hair less yellow, applying toner is the solution you're looking for.
Just make sure that you don't use toner too often. If possible, wait a few weeks in between toning. Preferably, at least four weeks.
But we understand that's not always possible. Just make sure to find something specially formulated for your hair type that has good reviews.