Frizzy hair is a problem that many people have to deal with.
It makes your hair look unkempt and messy, which can make you feel self-conscious.
But don't you worry, we have put together the ultimate list of hair tips you can use every day to prevent frizz for good.
Using these methods together will help keep your frizzy mess under control while looking good!
1. Get regular haircuts
Your hair texture may be such that blow drying it will make it frizzy. If this is the case, just apply a protective coating of a frizz control product and let it air dry.
What causes extremely frizzy hair?
Extremely frizzy hair is usually caused by damaged or dry ends. You can control this type of frizz by using a conditioner and avoiding heat products. Be sure to use a good detangler as well, since tangled hair will also cause frizziness!
It could also be that the outer layer of your hair type is just prone to becoming a frizzy mess – in which case we recommend drying your hair instead of letting it air dry.
2. Apply oils
Restoring the balance to your hair's ecosystem is also an excellent way to prevent your hair from looking… unpresentable.
You can help control extremely curly hair from becoming too frizzy by applying oils such as coconut oil before washing your hair.
If possible try to only wash the scalp area with shampoo every two days rather than daily – this lessens drying out the rest of your body which in turn helps control how much it affects your curls.
3. Use avocado oil for hair care
If you're using hot tools, then you're going to want to use something to care for your hair. Avocado oil is an excellent choice because of its high vitamin E content.
This will help nourish the hair's cuticle, causing healthy hair to come from the root frizz-free!
4. Use mousse or gel (for curly hair)
Getting rid of frizz in only five minutes is possible with a few different products. You can use mousse or gel to exercise some frizz control, as well as set it with hairspray and using your diffuser.
To avoid an extremely wet look after drying your hair, try not to brush too much while it sets – this will allow for more natural-looking results!
5. Try a curl cream
Curly hair tends to be less frizzy than other types because curls are less likely to stick out from each other. Try adding some oils into your routine before washing that might help control the appearance of extra flyaways by keeping them locked together inside their ringlet formation!
Curl Creams can also help get rid of frizz by keeping curls together. Use this on damp hair.
6. Choose different parents (lol)
Frizzy hair can be caused by several different things, such as over-washing, using heat products on the hair, and damage to the ends. Frizz can also be hereditary, so if your parents have frizzy hair you might find that you get rid of frizzy hair more than others! It could just be that they blessed you with a hair cuticle that is prone to producing frizz!
7. Get a layered haircut
Layers can help return hair to its natural texture, but only if they are shaped properly. Layers that start at the cheeks or chin level will control frizz better than layers that start closer to your forehead because it helps keep them all in one direction instead of having multiple different directions causing tension and therefore more potential for extra flyaways!
8. Manage your layers and bangs
Cutting your hair can help reduce frizz, but it will only work if you cut the right areas. If you have long layers that stick out awkwardly or are trying to control a fringe (bangs) then cutting them is likely to reduce frizzy ends which in turn could save the rest of your hair from getting so unruly! Ask your stylist for their professional advice on the matter!
9. Fight frizz with a hair treatment set
Frizzy and thin hair can be treated with several different products, but the best way to start is by using a good quality shampoo and leave-in conditioner.
You should also avoid using heated styling tools as much as possible since this will only further damage your hair.
Try using a diffuser, or apply silicone-based products before you go to bed and wash them out in the morning. Dry your hair completely before using it.
If you want your hair soft and healthy, ditch the hair straightener.
10. Try a keratin treatment
Keratin treatments are good for thin frizzy hair because they control the volume and leave your hair feeling thicker than usual. They can also help control extremely dry or damaged ends, however, if you already have thin hair it might be best to stick with something that won't weigh down your strands too much! Ask a stylist about their professional opinion on the best course of action for you. This is a good option for fine hair.
11. Use a protein smoothing spray
Serums and sprays can be great for your hair because they are light and non-greasy. They also help to smooth down the hair cuticles, which makes your hair less likely to become frizzy in humid weather or after using heated styling tools.
You should also avoid using a brush when having wet hair, and only use the round bristles on the ends of a regular comb instead!
12. Smooth frizz with a rich conditioner
Smoothing frizzy hair can be hard to control without the right products, but rich conditioners are perfect for this! They not only help control your fly-aways and make it easier for you to style your now-wet hair straight or with curls, but they also leave your strands feeling soft and hydrated which will prevent them from becoming more un
13. Prevent frizzy hair with anti-humidity sprays
Anti-humidity sprays are great for making your hair more manageable because they help control the humidity in your hair, keeping it under control no matter how hot or humid it gets.
They also contain ingredients that help smooth down split ends and make styling easier than ever before! Apply this to clean towel-dried strands after you shower.
14. Start using alcohol-free hairspray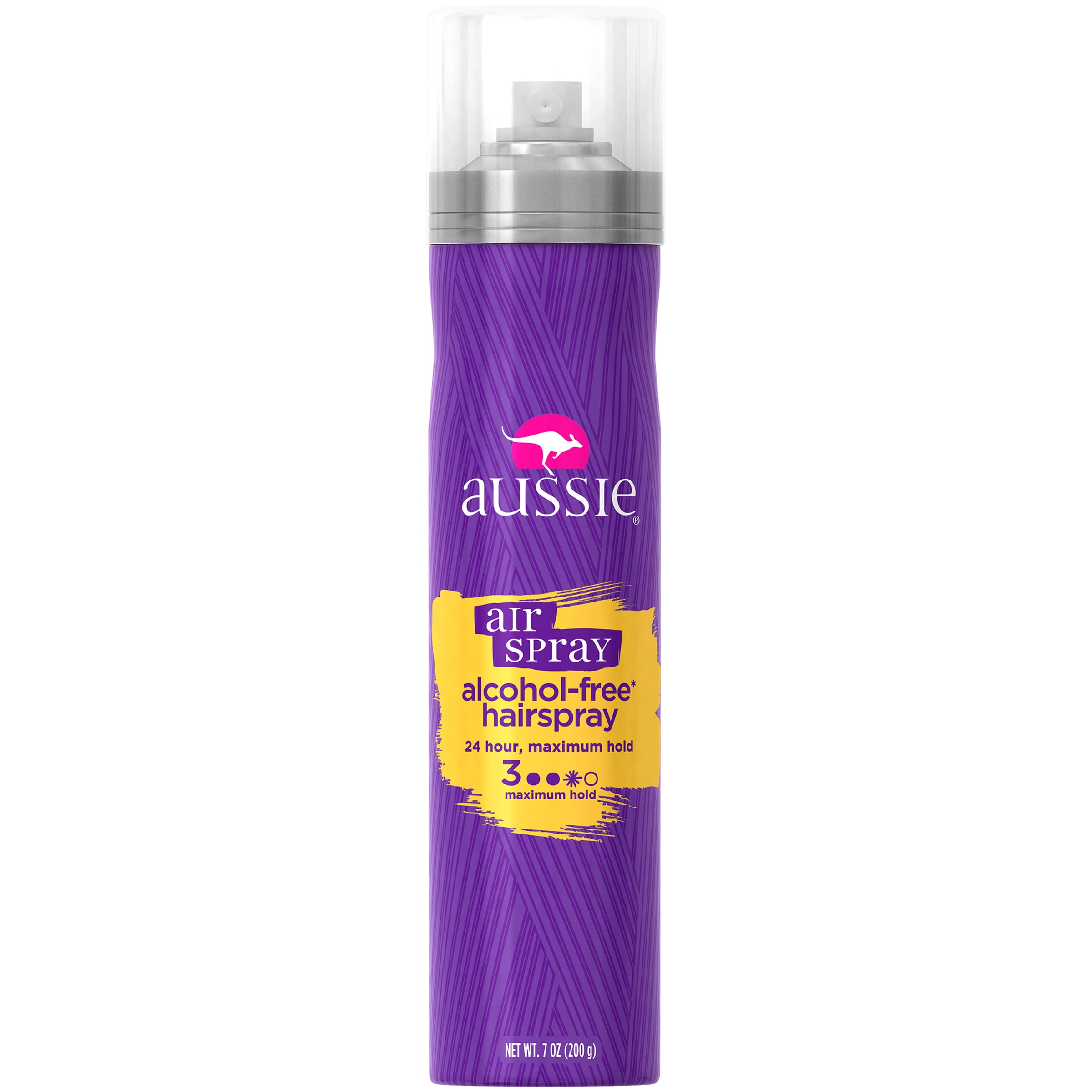 Alcohol will dry out your hair. Having moisturized hair prevents frizz. Therefore, stop using cheap hairspray and get something with no alcohol.
This is good for all hair types and is essential for those of you using a high heat flat iron or if you have chemically treated hair.
15. Get frequent trims to get rid of frizz
Frizzy hair can become even more unmanageable if you don't control it properly, which is why getting frequent trims might be the best plan of action for you. Trimming your ends regularly will help keep them healthy and less likely to become split ends, especially if they are exposed to excess heat.
16. Tame frizz with a diffuser attachment
A diffuser attachment for your blow dryers can be a great tool because it will help direct the air downwards and away from your face, which means you won't have any extra heat coming out of the nozzle. This helps reduce flyaway strands even further without increasing damage! Try using this to help control your frizzy locks.
17. Wrap your hair in a towel turban
Not only will you look cool, but your hair will thank you. For bonus points, use a wide tooth comb or a finger comb before giving your hair a blow-dry.
Just make sure not to use the wrong towel! (Microfiber only!)
18. Use a silicone-based product to control frizz
Silicone-based products are great for taming frizz because they work by coating each strand with a layer of protection, which helps to seal in moisture (use moisturizing products!) and reduce the amount of frizz. They also help to tame flyaways and combat frizz, which should help you avoid any frustrating moments!
19. Apply leave-in before working out
If you're worried about having a frizz flare up during a workout, try applying a leave-in conditioner before you head to the gym.
This will help to control any flyaways and make it easier for you to blow dry your hair faster once you're done working up a sweat. Just be sure to rinse it out thoroughly when you're done!
20. Ditch harsh shampoos (your poor hair cuticles!)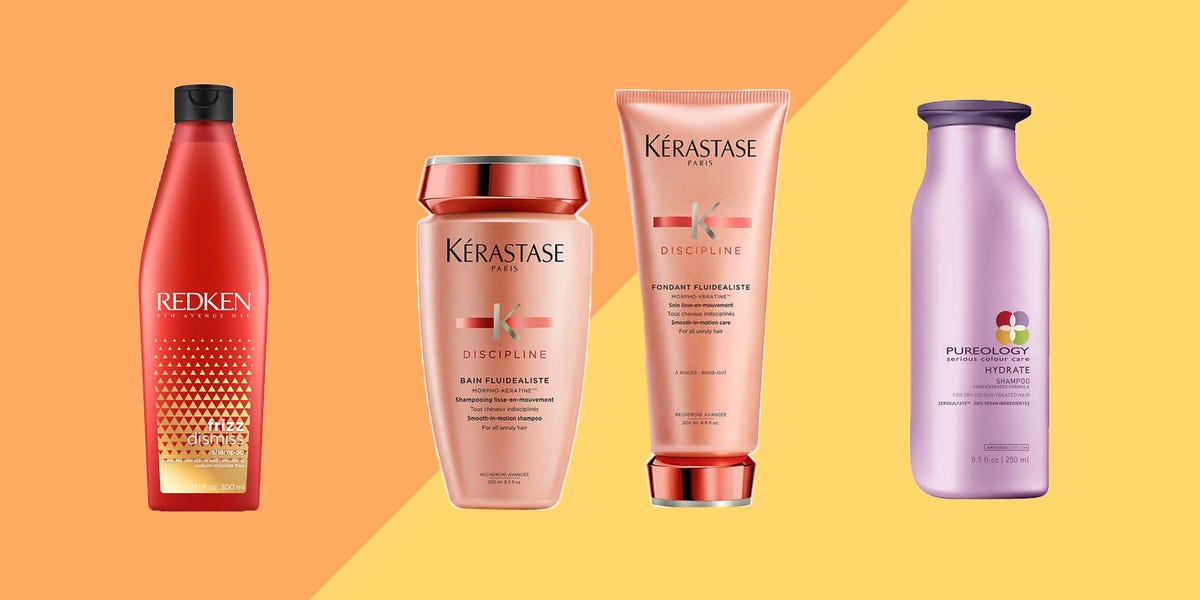 If you're struggling with dry and damaged hair, it might be time to ditch your harsh shampoo and switch to a more gentle formula. Harsh shampoos can strip your hair shaft of natural oils and moisture, which will only make your frizz worse in the long run. Prevent frizz by looking for a shampoo that is designed for curly or dry hair instead.
21. Get rid of frizz with gel
Hair gel can be a good solution for some because they help define curls and control frizz. They also leave your strands feeling hydrated, which will prevent them from being weighed down by too much product! Just make sure to focus on the ends of your hair when you use this so that it doesn't get greasy
22. Use anti-frizz hair products like a hair mask
There are a TON of anti-frizz hair products on the market that can help you maintain your curl definition. If you want to keep your hair looking as good as possible, consider looking into some of them.
If your goal is to keep your hair sleek, smooth flyaways, and minimize frizz, then you're going to want to invest in some quality hair care.
23. Buy a silk pillowcase to protect your hair fibers
If you want to keep your hair smooth and your hair fibers happy, then do yourself a favor and invest in a silk pillowcase.
This helps reduce friction between your hair and the pillow (especially important for those with fine hair!).
If you have straight hair, these hair fibers are especially susceptible to getting frizzy with a cotton pillowcase.
24. Use frizz-smoothing hair sheets
Frizz-smoothing hair sheets are a newer product on the market. They work by smoothing down your strands and eliminating any frizz or flyaways, which means you can go about your day without having to worry about unmanageable locks!
25. Stop stripping away your hair's natural oils with a cheap shampoo
It's a well-known fact that cheap shampoo will wreck your hair. So do yourself a favor – spend an extra $4 and get the good stuff.
26. Use a microfiber towel after washing
A microfiber towel is a great way to help combat dry hair because it helps to absorb excess moisture without causing any friction. Those with fine hair pay close attention – this will help with hair fall!
This means that you can dry your locks without having to worry about unwanted frizz, and it will help keep them hydrated! You can use a cotton towel from the neck down – from the neck up, use microfiber.
27. Use a heat protectant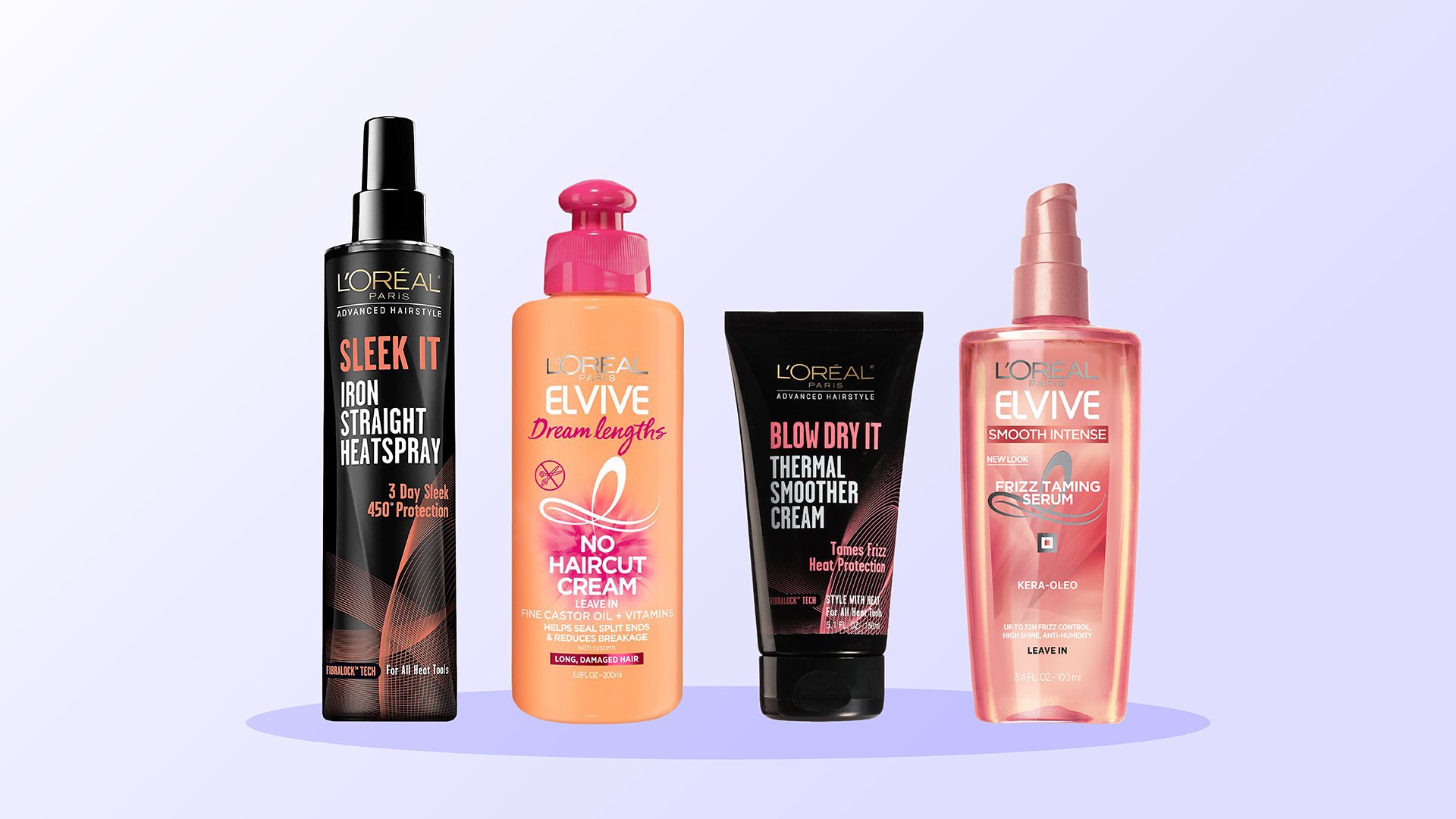 Frizzy hair could be caused by damage to the hair shaft, which is why you should use a heat protectant to prevent any damage from a blow dryer. This will help reduce the amount of damage in your strands and keep them looking healthy! Just make sure not to use too much heat regularly.
Final Thoughts
It's hard to get rid of this pesky problem, but there are many things you can do. Whether it be using a serum or brushing your hair with the right technique, all you have to do is pick one or more from our list, and voila! You will have much less frizz in your hair for days. Share this article with someone who has had problems finding ways to control their frizzy hair so they too may find relief.