You finally did it: you permed your hair. No more boring stick-straight hair for you! Now you have "naturally curly" hair!
But what they didn't tell you before you gave yourself chemically treated hair was that your new Goldilocks curls require special treatment – and one of those things it desperately needs is the right kind of shampoo.
But with so many options on the market right now, how do you know which one is best for your new permed hair?
When choosing the best shampoo for permed hair, making the decision can be hard. But we've organized a list of the 21 best options to keep your hair strands nice and curly.
What is permed hair?
Permed hair is achieved by using chemicals to alter the texture of straight hair so that it has a more natural, curly appearance for a particular period of time.
The two most popular methods for perming your hair are:
– Using a perm solution (which means you're able to wash and re-style your hair right after the perm)
– Using a non-lye relaxer—which means you have to wait for your hair to "set" before you can style it.
Why does permed hair need special shampoo?
To take good care of your perm, you need to use the best shampoo for permed hair.
Ideally, you want to make sure that you're using a sulfate-free shampoo – this will prevent any unnecessary drying of the hair strands, which can lead to breakage. Also, try to avoid products with silicones in them – as they can coat the hair and weigh them down, ruining your curls.
The best shampoos for permed hair are those that keep your curls looking healthy and bouncy, but won't damage them to the point that they revert back to their natural un-permed state.
What are the benefits of using shampoo for permed hair?
Shampoos for permed hair aren't meant to be moisturizing. Instead, they're intended to balance the pH levels in your newly-permed hair so that it will stay smooth and manageable instead of dry and frizzy.
By design, the best shampoo for permed hair is intended not only to cleanse your hair but also condition it so that you can enjoy healthy curls for as long as possible.
What Is The Best Shampoo For Permed Hair? 21 Choices.
In this section, we show you our top 21 picks for the best shampoo for permed hair for all hair types.
Best overall: Davines NOUNOU Shampoo | Hydrating Deep Shampoo
Looking for the best shampoo for permed hair? Look no further than Davines NOUNOU.
This shampoo is specially formulated to keep your freshly-permed hair healthy without weighing it down. It not only gets rid of excess oils that can lead to frizz, but also nourishes your curls with vitamins and proteins that'll help prevent breakage.
Best for color-treated hair: Pantresse Professional Curl N Lock After Perm Shampoo
Do you have color-treated hair? This might be the best option for you.
This shampoo is crafted with Panteresse's Curl N' Lock Complex that protects your color from fading while strengthening the hair strands. Plus, the peppermint oil in the formula gives your scalp a nice tingle while you're washing!
Best for dry and damaged hair: L'Oreal Paris EverCurl Sulfate Free Shampoo
If you have a perm, then this shampoo from L'Oreal could be the one for you – especially if you have damaged hair.
This shampoo is infused with keratin and jojoba oil that help moisturize your hair and maintain its healthy-looking curl for up to 48 hours. Not only that, but it is also free of sulfates which can have a dehydrating effect on color-treated hair.
Best clarifying shampoo: Luseta Curl Enhancing Coconut Oil Shampoo
If you're looking for a gentle way to get rid of product build-up and other impurities in your hair, then this shampoo from Luseta is the way to go.
It is crafted with coconut oil that moisturizes and adds shine, as well as keratin-treated proteins that strengthen your hair against heat damage.
Best moisturizing shampoo: BIOLAGE Colorlast Shampoo
Did you know that BIOLAGE makes a color-safe shampoo for permed hair?
This shampoo is made with ceramides that lock in moisture and control frizz for up to 72 hours, leaving your curls looking healthy without sacrificing shine. And since it's made with BIOLAGE's Colorlast formula, it will preserve your color while hydrating your hair from the inside out!
Best for coarse hair: Redken Bonding Shampoo for Damaged Hair Repair
If you have coarse hair, then it's important for you to choose a shampoo that won't strip your hair of its natural oils.
This is why this shampoo from Redken is perfect for permed or colored hair because it gives you soft, manageable curls without weighing it down. And with added argan oil and jojoba extract, you'll be able to protect your hair against frizz and flyaways.
Best to maintain permed hair: SheaMoisture Curl and Shine Coconut Shampoo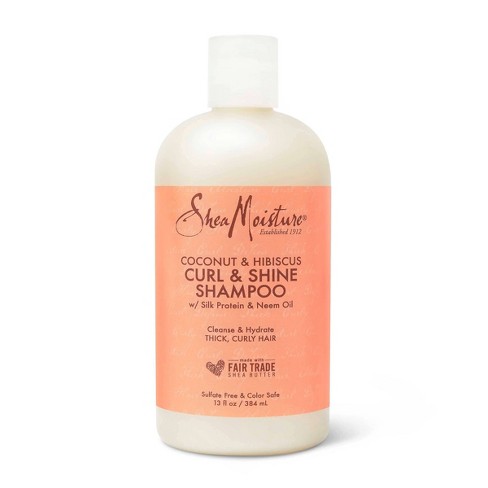 If you're looking for the best shampoo to maintain your newly-formed curls, then look no further than this sulfate-free option from SheaMoisture.
This shampoo is perfect to maintain permed hair because it is specially formulated to hydrate wavy hair without weighing it down.
It is made with organic coconut oil that nourishes your tresses, as well as silk protein that rebuilds damaged hair and reduces frizz.
Best for frizzy hair: Nexxus Shampoo and Conditioner for Dry Hair

If you have wavy hair that gets frizzy, then you should use a shampoo for permed hair that's gentle on your curls while controlling the flyaways.
This Nexxus shampoo does just that because it is made with hydrolyzed silk protein to smooth out each strand while keeping its natural bounce. Plus, since this shampoo contains shea butter, it'll help tame your frizz without drying it out.
Best with natural ingredients: Fresh Citrus Shampoo and Conditioner Bar Set

If you prefer to use shampoos that are made with natural ingredients, then this shampoo and conditioner bar set from Fresh is perfect for you!
The shampoo features a blend of grapefruit, orange oil, lemon oil, and basil leaf extract that preserves color while cleaning your hair.
Best for thin hair: Avalon Organics Therapy Thickening Shampoo and Conditioner
If you have thin hair that lacks volume, then this shampoo and conditioner from Avalon Organics might be the perfect solution for you.
This shampoo is made with kombucha, shea butter, and amino acids to naturally lift your roots while clarifying your scalp of impurities. Plus, since it comes in a set of shampoo and conditioner, you'll get to restore your hair's moisture while getting it stronger at the same time!
Runners Up
The rest of these shampoos didn't make it to our best-of list, but we believed they still deserve an honorable mention. So if you didn't like any of the choices above, maybe you'll like one of the ones below!
Dove Hair Therapy Shampoo & Conditioner for Dry Hair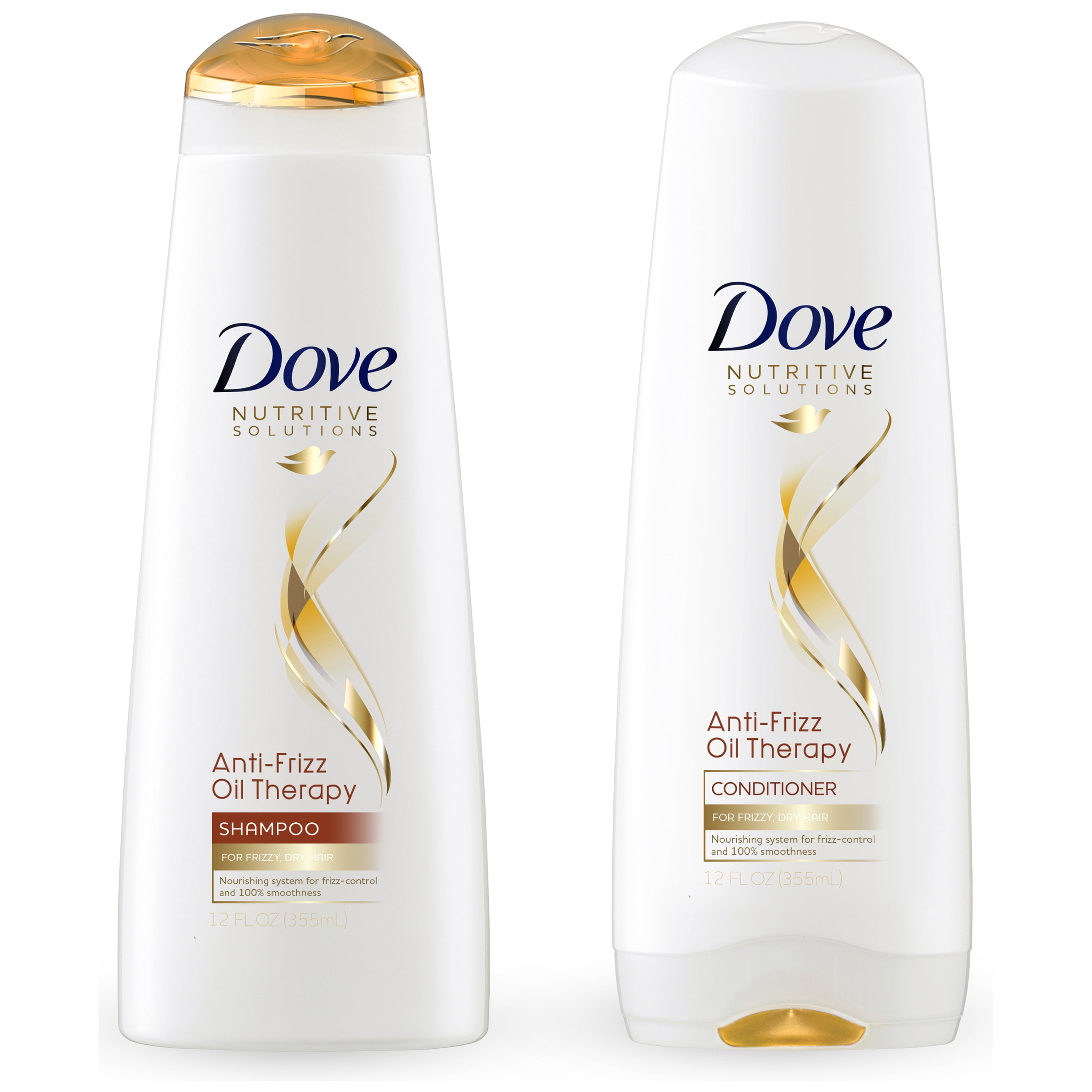 This shampoo and conditioner boasts a blend of vitamin E and pro-vitamin B5 that adds moisture to dry, brittle hair. Plus, it is made with a gentle almond oil formula – making it a great choice to maintain your permed hair to keep your curls bouncy for as long as possible.
Redken All Soft Shampoo
Aside from cleansing your hair and improving its texture, this shampoo also adds intense softness and shine to your locks. And because it's made with pro-vitamin B5, you'll be able to get hydrated and smooth hair that won't frizz or dry out despite being color processed.
Not only that, but this is also a great color-correction shampoo in case you need to tone your hair!
Nexxus Curl DefineCurl Shampoo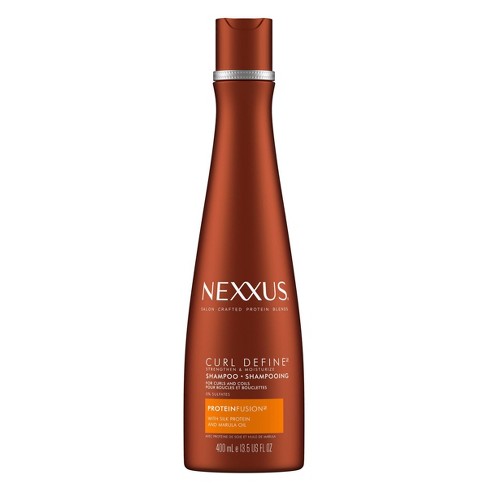 As the brand's "signature scent," this shampoo features a blend of olive leaf extract, chamomile flower extract, and soybean oil to keep your hair healthy while keeping frizz under control.
Cremo Barber Grade Blue Cedar & 2-in-1 Shampoo & Conditioner
So if you're looking for a shampoo that'll give your hair a nice scent, then this is the one for you.
Made with soothing blue cedar and peppermint oil, plus real aloe vera extract, this shampoo will cleanse away dirt and grime without stripping away its natural moisture.
Silk18 Curly Hair Shampoo and Conditioner Set
Does your brand new wavy hair need a delicious nourishing shampoo and conditioner?
This moisturizing shampoo and conditioner set is perfect for treating permed hair, because it features argan oil and keratin protein to add moisture while nourishing your locks.
Sun Bum Curls & Waves Shampoo
Made with organic coconut oil and cocoa pod powder extract, this shampoo is ideal for keeping your hair extensions in great shape!
We love it because it contains two powerful ingredients that make all hair types smile: argan oil and shea butter.
While it may not be the best shampoo for permed hair, it definitely gets the job done!
CARSON LIFE Curly Hair Shampoo
This shampoo is formulated with wheat protein to hydrate your hair, while its aloe vera extract leaves your scalp feeling rejuvenated without disrupting its natural oils.
Not only that, but its powerful sulfate-free formula provide a deep cleaning effect – almost like a clarifying shampoo (but without the harshness)!
SAPHIRA Mineral Moisturizing Shampoo
If you find it hard to shampoo your permed hair because you have an oily scalp, then this shampoo is perfect for adding moisture to your locks without stripping away its natural oils.
Made with minerals from the Dead Sea, this shampoo features a blend of shea butter and many different natural hair oils to help make your tresses soft while strengthening its roots.
Zotos Nutri-Ox Chemically-Treated Hair Shampoo
Everybody knows that when you shampoo permed hair, you need something tender and moisturizing. This product from Zotos not only encourages healthy hair growth, but it is extremely gentle on sensitive scalp as well.
The unique blend of antioxidants, plus keratin protein, helps to moisturize your permed tresses while detangling it. And since this shampoo features a high-quality formula, you'll be able to use the same bottle for several months!
Final Thoughts
When picking the right shampoo for your hair, remember one important thing: there is no such thing as the best shampoo for permed hair – there is only the best choice FOR YOU!
And after narrowing down the thousands of choices on the market to a mere 21, that means you're that much closer to making a decision!
So which of these shampoos will you try first? And share your thoughts below on whether or not you agree with our choices.