If you have oily skin, then you know how much a struggle your skincare routine can be. It's almost like none of the rules apply to you.
And that goes for choosing a serum, too.
You probably KNOW you should be using one – but how do you know which one to choose if you have oily skin?
In this article, we reveal everything you need to know about choosing the right serum for your face if you have oily skin. And we even give you 15 product recommendations so you can go out and pick the right serum for you – today.
(NOTE: Want to try making your own serum instead? Read our article on how to make a DIY natural face serum and handpick your ingredients!)
What is a serum?
Let's start by taking a look at what 'serum' actually means. A serum is an anti-aging skincare product that contains high levels of active ingredients. It has a runny consistency which makes it easy to spread onto the face.
These two factors make them perfect for all skin types (even sensitive skin), as they are generally very mild.
Serums are usually packed with powerful antioxidants, hyaluronic acid, salicylic acid, and peptides which are the perfect solution for fighting all signs of aging. These ingredients can penetrate deep into your skin because serums have a thinner consistency than moisturizers.
The benefits of using a serum
Choosing to use a serum can have numerous benefits for your skin. For example, serums are better at targeting specific skin concerns because they contain highly concentrated formulas which you can customize by choosing one with the right ingredients.
Serum formulas are also much lighter than moisturizers, so they usually don't clog pores. If you want something that's not heavy on your skin but still packs a punch when it comes to fighting aging, then this is the perfect solution. They're also almost always clear and don't leave any colored residue, making them perfect for every skin tone.
Also, keep in mind that serums usually only contain one or two active ingredients so you know exactly what you're putting onto your skin and there's less confusion about which ingredients to avoid.
Will serums give you a clearer complexion?
The short answer is YES! Serums will give you a clearer complexion because they have high levels of ingredients that can penetrate deeper into your skin and tackle different concerns.
For example, if you want a serum that's made for acne-prone skin, then choose one with salicylic acid as this ingredient will help to keep the skin clear by fighting bacteria that could cause breakouts.
Do serums remove dead skin cells?
Serums will remove dead skin cells because they're formulated with ingredients that can dissolve the build-up of dead cells on the surface.
For example, glycolic acid is a common ingredient in skin care products and it can remove dead skin cells and unclog pores so your complexion can look even and brighter.
This especially important for people with oily skin, because the excess oil tends to gather up all kinds of dead skin and dirt that isn't easily washed away.
How to use a serum
Serums are usually applied after cleansing, toning, and moisturizing your face, but before applying an SPF if you're using one of those too. It's best to apply a light layer of serum onto the skin and massage it with your fingertips so more product can be absorbed.
Serums should also be gently patted onto the skin to help them dry down and give it a more matte finish.
How often should I use a serum?
Using a serum is completely up to you since there are no rules when it comes to skincare!
That being said, using one at night will help your skin to repair while you sleep. Applying one in the morning will ensure your skin is protected from damaging sun rays, but make sure you choose sunscreen which contains antioxidants so they can work together for maximum results.
Do serums improve skin cell turnover?
Serums are formulated with ingredients that can work towards restoring skin cell turnover, but this formula isn't as strong as using an exfoliator or chemical peel.
For example, serums contain AHAs which are the perfect solution for removing dead cells and brightening your complexion. But if you want something to use which is even more powerful, then try using a scrub or peel.
Or, you can choose a serum with salicylic acid as this does a good job of gently exfoliating skin cells (it can even get rid of acne scars!).
Can you use a serum for combination skin?
You can use a serum on your combination skin, but you need to make sure the formula is oil-free so it doesn't aggravate the overactive sebum production glands in your face.
Choosing an oil-free serum will help with any shine throughout the day, and they usually have lightweight ingredients which won't irritate areas of the face that produce excess oil.
Do serums clog pores?
No, serums won't clog your pores because they tend to be made with a lightweight formula.
However, if you have oily skin then a serum could make it worse since the ingredients can separate and cause increased sebum production to become even more noticeable.
If this is the case for you, then you should look into serum with mattifying ingredients and/or ones with salicylic acid to fight acne.
If possible, be sure to remove the blackheads from your nose before using a serum – otherwise you make make them worse.
What to look for in a serum for oily skin
Choose a serum that has salicylic acid to help acne-prone skin and clear up your complexion
You should also look for something with Vitamin C because this ingredient will brighten the skin to give you a clearer appearance.
In addition, ingredients such as witch hazel and cucumber extract are perfect for calming down oily skin so it doesn't become overly shiny throughout the day.
Can you use a serum under makeup?
Using a serum underneath your makeup is fine, but you should always choose an oil-free formula so it doesn't disturb your base!
You could also look for one with SPF to protect your skin against harmful UV rays and help prevent sun damage and dark spots from developing.
The 15 best serums for oily skin
Now that you know exactly what a serum is and why they're beneficial to use, it's time to talk about the important stuff – the actual products. Read on below to find out which ones made our list of the  '15 Best Serums For Oily Skin'…
1) Shea Terra Rose Hip Oil Serum
Made with organic rosehip oil, this serum is perfect for treating signs of aging and adding moisture back into your skin. It's jam-packed with antioxidants to target fine lines and wrinkles with consistent use.
2) Cosmedica Skincare Hyaluronic Acid + Vitamin C
Formulated with hyaluronic acid (also called sodium hyaluronate), this serum will restore any dry patches by giving you intense hydration. It also contains Vitamin C to improve elasticity and reduce the appearance of dark spots.
3) WOW Skin Science Vitamin C Serum
This serum is perfect for sensitive skin since it's made with aloe and vitamin C. You can apply it after cleansing your skin to calm down redness and irritation, leaving you with a clearer complexion. It also has anti-aging benefits thanks to rosehip oil extracts.
4) InstaNatural Vitamin C Serum
This serum is a great product to use during the day since it protects your skin from UV rays with SPF 15. Vitamin C works well against signs of aging and dark spots, thanks to resveratrol which has antioxidant properties.
5) Paula's Choice Resist C15 Super Booster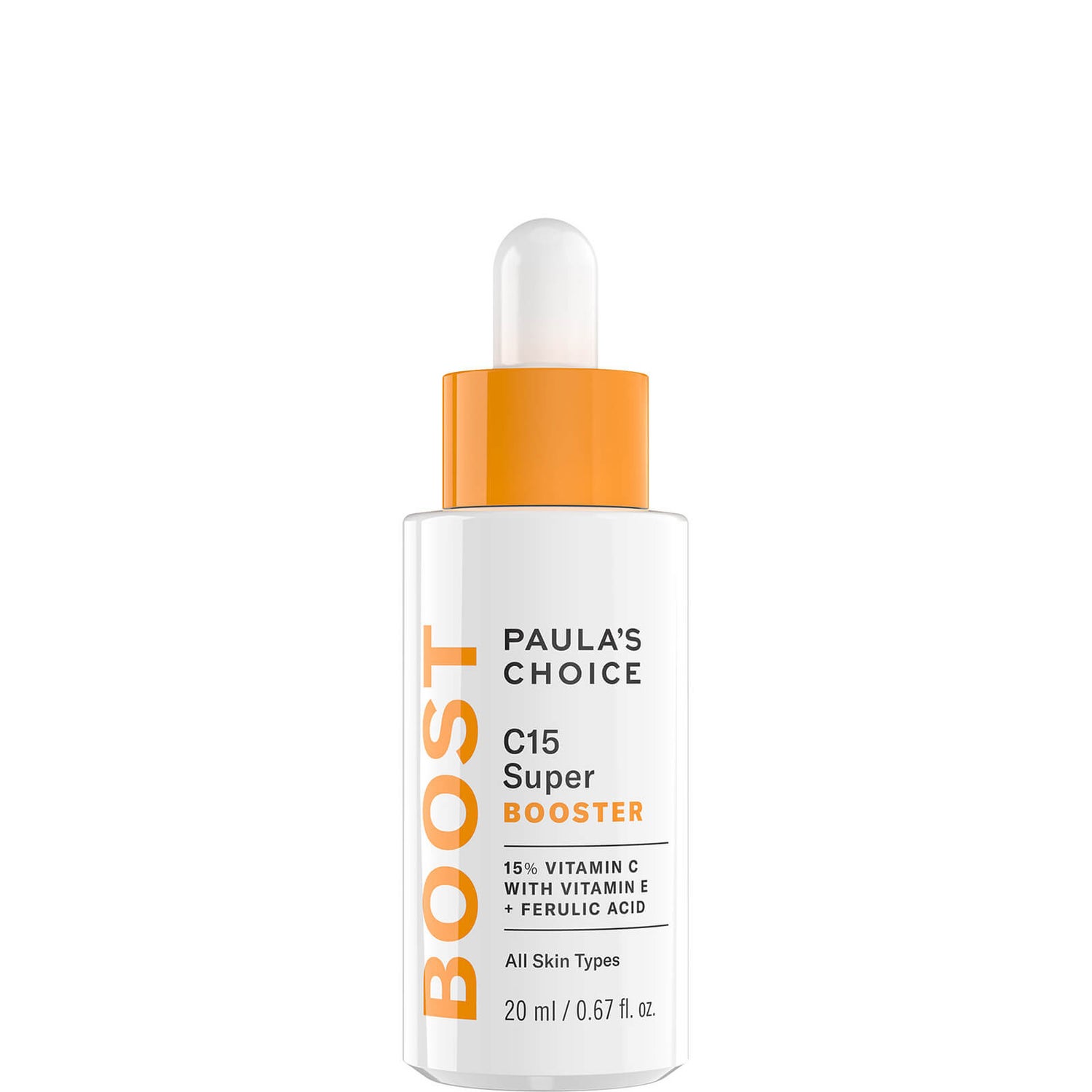 Designed with Vitamin C, this serum helps improve your skin's texture and reduces the appearance of fine lines. You can also use it before applying your moisturizer for all-day hydration and improved elasticity.
6) Mad Hippie Vitamin C Serum
Another good option for aging skin, this serum also contains ferulic acid which is a powerful antioxidant and has anti-aging benefits. It's made with organic ingredients and you can use it day and night to brighten your complexion and reduce dark spots.
EDITOR'S NOTE: Want to heal your skin from the inside out? Read up on the 42 best foods for clear skin and attack your problem skin from both sides.
7) Medik8 Red Targeted Vitamin C Serum
Another strong option for oily skin types, this serum contains a high concentration of Vitamin C as well as fruit extracts to help with cell turnover and rejuvenate your complexion. It's oil-free and has a lightweight texture that absorbs into the skin easily.
8) The Ordinary Vitamin C Suspension 23% + HA Spheres 2%
One of the best budget-friendly options, this serum is made with Vitamin C to reduce fine lines and dark spots. It also contains hyaluronic acid, which can absorb up to 1000 times its weight in water.
It's ideal for using at night since it reduces sebum production and doesn't leave behind any residue.
9) L'Oreal Paris Youth Code Serum
If you're looking for something that reduces the appearance of wrinkles, this serum is a great option. It's designed to firm and smooth skin, improving your complexion and making it look clearer and brighter.
10) Youngblood Mineral Cosmetics Cadmium & White Serum
This serum contains vitamin C as well as zinc oxide to help brighten your skin and immediately improve your skin health. It is oil-free and contains a lightweight texture which absorbs easily into the skin.
11) Reviva Labs Vitamin C & D Serum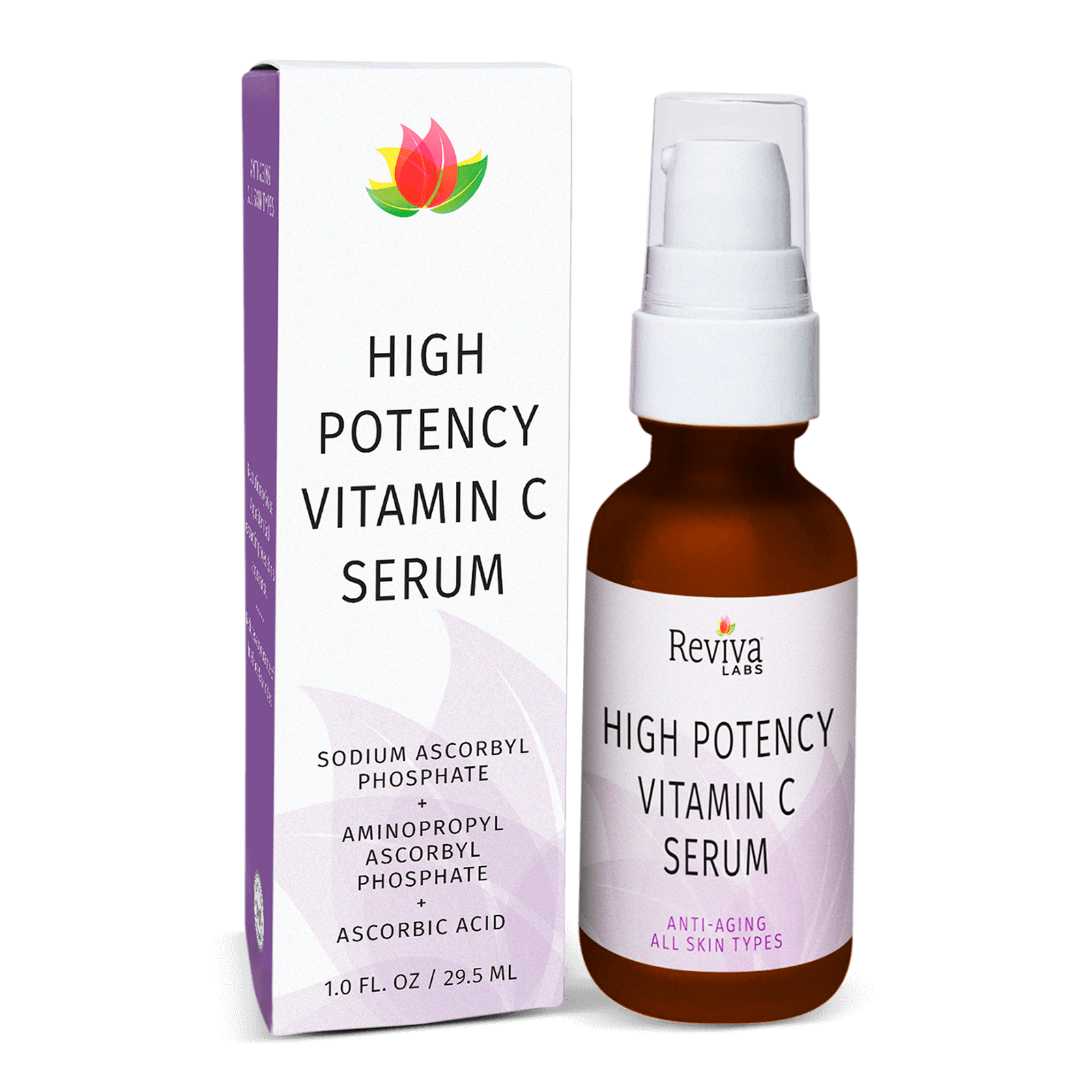 Perfect for getting rid of dark spots, this serum contains a high concentration of Vitamin C as well as calcium and magnesium. You can use it twice daily to brighten your complexion and fade away dark marks.
12) Burt's Bees Firming Secrets Renewal Serum
With a natural color and scent, this serum is made without any parabens or phthalates which makes it a great option for sensitive skin types. It contains ingredients that are gentle enough to use during pregnancy, too.
13) Kiehls Powerful-Strength Line-Reducing Concentrate Serum
This serum is so thick, it almost feels like a beauty balm!
This serum contains a high concentration of Vitamin C and works to reduce the appearance of fine lines and wrinkles. It's designed for daily use on your face, neck and décolleté, making it a great option for people who want anti-aging benefits.
14) Skinceuticals C E Ferulic Serum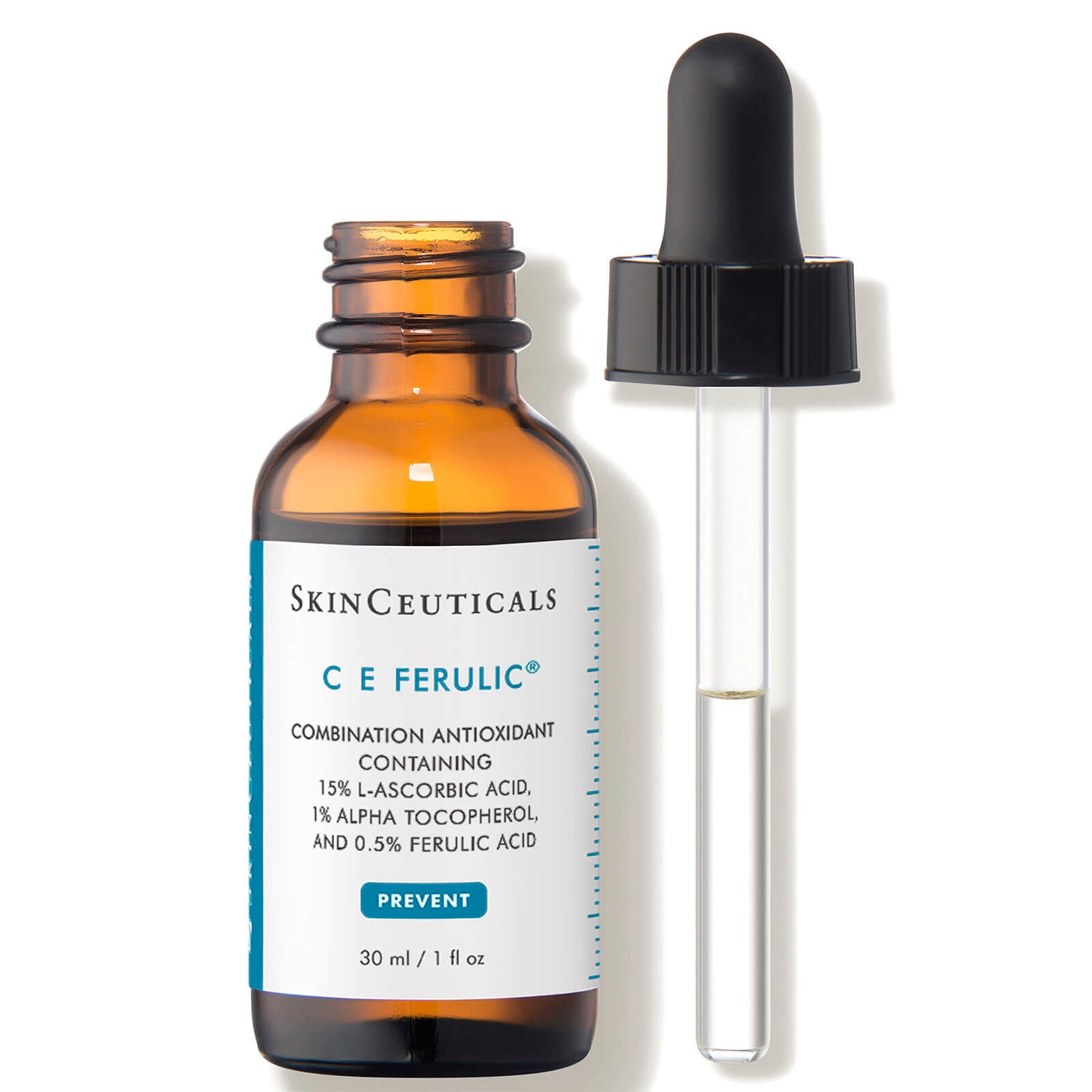 This is a professional-grade serum that contains Vitamin C and E. These two ingredients work to improve your skin's texture and reduce fine lines, wrinkles and dark spots. It has a thick consistency so you'll need to let it absorb into the skin before applying any moisturizer or sunscreen.
15) Janson Beckett Vitamin C Intense Serum
Formulated with a high concentration of Vitamin C, this serum is ideal for daily use. It works to reduce fine lines and wrinkles by easily penetrating the skin barrier. You can also find hyaluronic acid in the formula which helps with hydration and collagen production.
Final Thoughts
When you want to improve the look of your oily skin, it's important to use a serum that contains effective ingredients. This can help you achieve better results, whether you're trying to fade dark marks or reduce signs of aging.
For acne-prone skin, choose one with salicylic acid (or you can just supplement on top with another product). This is key to removing excess oil while still maintaining soft and moisturized skin.
What are some serums that didn't make your list? Let us know in the comments section!