We all know how difficult it is to cover skin that produces an overabundance of oil.
Just when you think you got your dark circles covered, your skin starts producing too much oil and it smears everywhere!
But thankfully, there are some fantastic under-eye concealers for oily skin. And in this article, we're going to take a deep dive on some of the best choices for liquid concealer to cover your imperfections all day long.
What is concealer?
Concealer is a makeup product that's used to mask skin imperfections such as dark spots, pimples, and blemishes. It evens out the color of your complexion and reduces the appearance of darkness around the eyes.
They usually come in a variety of colors that can be blended until you get your ideal shade.
The Benefits of Using Concealer on Oily Skin
When you have oily skin, concealer is a must. And it needs to last all day long.
Oily skin makes it difficult for concealers to consistently match skin tones because the foundation only stays in place for about an hour or two before your complexion looks blotchy and uneven.
(NOTE: Try using a powder foundation for oily skin to help with this as well.)
To prevent this from happening, here are a few tips to consider:
1. A primer is your best friend
You must apply a primer before using any makeup product on any oily skin type. Primer creates an even base for your foundation which will help it stay in place all day long.
2. Use a concealer that's made for oily skin
When choosing a liquid concealer, it's important to note that not all concealers are created equal.
Some are better suited for dry skin while others are best used on oily skin. When picking one out, it's good to choose the type of product according to your skin type.
3. Stick with matte colors
When it comes to concealing oily skin, choosing a concealer that has a matte finish is your best bet. That's because matte concealers provide full coverage which makes it difficult for your foundation to fade and smear.
4. A little goes a long way
Concealer is one of those makeup products you must use sparingly if you want it to last the entire day. Instead of applying liquid concealer in large dots, apply small amounts instead and smooth it out until you get an even complexion.
Medium vs full-coverage concealer
When choosing a concealer for oily skin, you may wonder if it's better to go with medium or full coverage.
Medium-coverage concealer can be used to cover mild discoloration and scarring while the latter is best used for heavy blemishes.
If you have moderate dark circles under your eyes, using a concealer can help you achieve a more awake look.
Can you use concealer on acne-prone skin?
Yes, you can. The trick is to find one that won't clog your pores or cause other types of irritation. If that happens, it's best to use a concealer made specifically for acne-prone skin.
Is concealer safe for oily skin?
Using a concealer with oil-free ingredients is safe on oily skin. That's because oil-free products are less likely to cause breakouts which is common among those who have sensitive skin.
When it comes to choosing an under-eye concealer, there are so many options available in the market today. But if you want the best results, consider using one made with natural ingredients.
To start with, you can read our article on making your own DIY natural face serum with ingredients that suit your skin type.
Does concealer get rid of dark circles?
No, concealer only covers the appearance of dark circles and does not treat it. To get rid of dark circles you need to use a separate product such as an eye cream that has active ingredients such as caffeine or retinol.
How to pick the right concealer for your skin tone
Selecting the right concealer shade is often a trial and error process. One way to find out if it's the right match for you is by placing a drop of your chosen concealer on the back of your hand.
When looking at it in natural light, you should be able to see if it matches your skin tone or not. You can also try to apply concealer on your face in small dots to see if the shade matches.
When it comes to picking out the best concealer for oily skin (for you), there are a lot of factors to consider. But in general, darker skin tones look good in shades ranging from golden beige and cocoa brown while lighter complexions prefer peach or ivory.
(NOTE: If you can't get the color just right, don't worry! Try one of these CC creams for oily skin to help with color correction!)
Cream concealer vs matte concealer for oily skin
Coming in a variety of formulations and consistencies, you may wonder if it's better to use matte or cream concealer when covering up blemishes.
If your skin tends to get shiny during the day, then using a product that gives a matte finish is best because it doesn't add any additional oiliness to the complexion.
Cream concealers, on the other hand, are great for those who want their skin to look dewy all day long.
What are the best under-eye concealers for oily skin?
When looking for a product that will provide full coverage, here are some of the best under-eye concealers for oily skin:
1) Urban Decay Naked Skin Weightless Complete Coverage Concealer
First up on our list we have a concealer from Urban Decay. This product is oil and fragrance free. It's lightweight and has an ultra creamy texture you'll love. That, combined with the fact that it offers full-coverage, means that this is a great choice for those of you with oily skin.
It comes in 11 different shades and it's dermatologist tested. We also like the fact that it's non-comedogenic and safe for sensitive skin.
2) Maybelline New York Fit Me Concealer
Next on our list we have the Fit Me Concealer from Maybelline. This is a popular drugstore choice and it's easy to see why.
First off, this is an oil-free concealer that lasts up to 12 hours. It also covers up blemishes and dark circles under the eyes beautifully without settling into fine lines and wrinkles. And because it has a non-comedogenic, fragrance free formula it's safe for those of you with sensitive skin.
3) L'Oreal Paris True Match Super-Blendable Concealer
Like the Maybelline Fit Me oil-free concealer, this product is also oil free and long lasting. It also contains an SPF of 18 and it has a lightweight and non-greasy consistency that's very comfortable on the skin.
It comes in 10 different shades so you should be able to find one suited for your skin tone without any problems.
4)
NARS Radiant Creamy Concealer
The NARS Radiant Creamy Concealer from Nars has a lightweight, oil-free formula that provides medium coverage and can be used under or over foundation.
It blends in quickly and evenly so you won't have to worry about any streaks or patches on your face!
It's also available in several shades so it should work for most skin tones.
5) Dermablend Quick-Fix Concealer
Next we have the Dermablend concealer. This product is unique in that it applies almost like a lipstick – but we love it!
If you need a heavy duty concealer for oily skin, then this one might be worth checking out.
It's also very easy to work with and it guarantees a long-lasting effect that you'll love.
Just apply with the stick, splash a few spritzes of setting spray on there, and voila! You're a princess.
6) NYX Professional Makeup Gotcha Covered Concealer Pen
Here we have another product from NYX. But unlike the other one, this is a pen concealer instead of a regular under eye concealer. Those of you who need something to apply the concealer with, this product is worth looking into.
It's also great for those who suffer from hyper-pigmentation as it has a blend of medicine and makeup ingredients.
7) Bobbi Brown Full Coverage Concealer
Another great option for those of you who have sensitive skin is the Bobbi Brown concealer. This cream-based product claims to brighten the complexion and reduce the appearance of dark circles, which are usually a sign of fatigue.
It's also free from parabens so it's safe for your skin. Plus it has a long-lasting effect that you'll love.
8) Physicians Formula Organic Wear 100% Natural Origin Concealer
Did you know Physicians Formula also makes a concealer for oily skin?
This product uses natural organic ingredients to provide full coverage without clogging pores or irritating the skin. It contains aloe, jojoba oil, and other botanical extracts to help soothe the skin while you're concealing.
9) Revlon Age Defying Concealer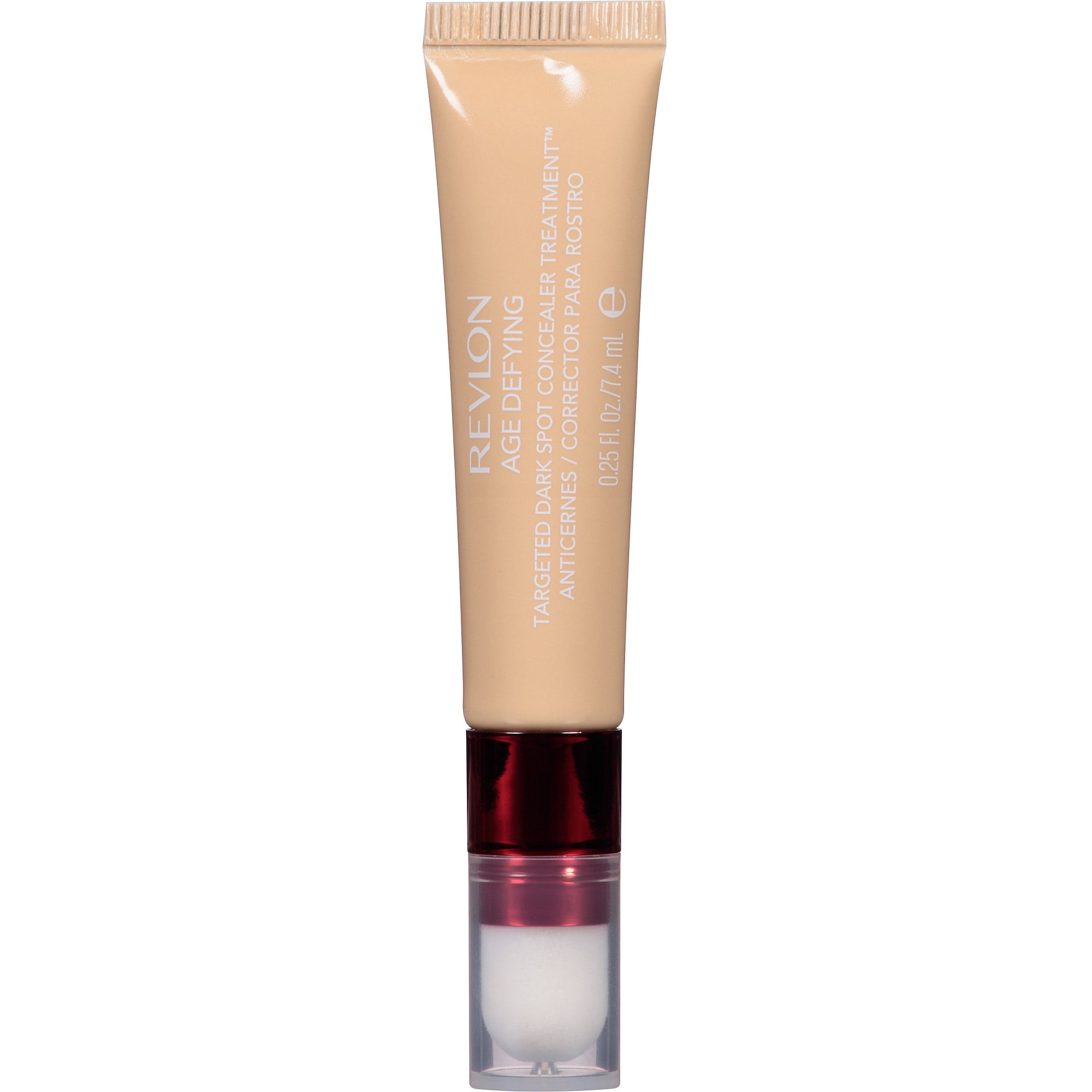 Next up is this age defying concealer from Revlon.
It's a drugstore option and it offers medium to full coverage in just one coat. This means that you won't need to use multiple layers to get the desired effect which means less time needed to apply concealer and more time enjoying yourself!
It also has an oil-free formula that's smooth and creamy without looking heavy on the skin. It also contains sunscreen so you'll be protecting your skin as well as concealing blemishes at the same time!
10) First Aid Beauty Bendy Avocado Concealer
This organic, vegan friendly concealer contains Vitamin E, camu-camu extract and French pink clay to provide all day hydration while concealing.
It's also lightweight enough that you should be able to use it without worrying about breakouts or clogged pores!
11) Wet N' Wild Coverall Cream Concealer
Here we have yet another affordable option to consider. This drugstore concealer for oily skin provides full coverage without looking cakey or heavy on the skin. It also contains antioxidants and seaweed extract to provide nourishment that's good for your skin!
It's also cruelty free so you can use it without worrying about testing on animals.
12) MAC Cosmetics Select Moisturecover Concealer
What conversation about concealers would be complete without talking about MAC?
This concealer from MAC claims to have medium coverage that's easy to work with and yet still provides a flawless finish that doesn't look cakey or heavy on the skin. It also has a lightweight finish that you won't have to worry about as it doesn't look greasy or oily after application.
For those of you who are looking for an affordable option, this might be the best under eye concealer on the market today!
For more affordable options, check out our list of the best drugstore foundations for oily skin.
13) Guerlain Orchidée Precious Light Concealer
This is another expensive option but one that's worth considering.
It has a creamy texture and it blends in really quickly. It also claims to be water and smudge resistant so you won't have to worry about it budging even if you're busy sweating the summer heat!
It comes in a small pot but it's surprisingly easy to apply, requiring just a dab of your finger or a brush. Just remember not to get too close to the eyes as this isn't an eye cream!
14) Lancine Teint Idôle Ultra Wear All Over Concealer
This concealer from Lancine claims to be able to cover dark spots, blemishes and other skin concerns in just one brush stroke. It's also supposed to make your skin look smoother and more even-toned, which is perfect if you have a lot of skin concerns that you're trying to cover up.
It also contains SPF 20 protection so your skin will be protected from the sun while you're at it!
15) Becca Ultimate Coverage Complexion Crème
Becca's concealer offers full coverage in just one layer. It uses a combination of natural extracts and vitamins to provide nourishment while you're concealing.
It's also vegan friendly so you won't have to worry about any animal testing at all!
16) Soap & Glory Kick Ass Instant Retouch Perfecting Concealer
This concealer from Soap & Glory claims to be able to brighten your complexion, conceal blemishes and offer medium-full coverage all in one go.
It's also fragrance free with a lightweight finish that you won't have to worry about throughout the day.
17) Clinique Beyond Perfecting Super Concealer + Brightening Eye Cream
This is another option that has been specifically designed for the delicate skin around your eyes.
It contains a special ingredient called Haloxyl to help brighten, moisturize and even out the skin tone around the eye area. It also has an oil-free formula that doesn't leave behind residue.
18) Maybelline INSTANT AGE REWIND
We also like the Maybelline Instant Age Rewind for an affordable price.
This product has a creamy texture that you'll find very easy to work with. One thing to keep in mind however is that it only offers medium coverage, so if your blemishes are rather visible then you might want to consider choosing another option.
If that's the case, don't worry. You can just slap some BB cream on there for that added coverage.
Final Thoughts
Concealer can be a lifesaver when it comes to correcting dark spots, brightening the complexion and concealing blemishes. But when it comes to choosing the best oily skin concealer, making a decision can be tough.
I hope you've enjoyed this list of 18 concealers worthy of being called "the best for oily skin".
Just remember to wear sunscreen when you're outside! It is absolutely essential in order to prevent premature signs of aging.