I'm not going to lie: Concealers and I have a love/hate relationship. It's like being in a long term relationship with someone that you sometimes get along with, but other times just can't stand.
While some days, that special concealer comes along and works miracles on every problem area of my face, other days, I get up close and personal with my magnified mirror to find that the concealer has made all of my dry spots look even worse!
But luckily for you, we have found a solution that will brighten dark circles and give you a flawless complexion – all for around $20!
What are the benefits of using a concealer?
One of the main benefits of using a concealer is that it can help to hide certain facial features that you might not like – such as acne, dark circles under your eyes or redness.
It's also wonderful at covering up patches on your skin seamlessly – just like professional makeup artists do!
EDITOR'S NOTE: Do you have oily skin? Read up on our top picks for the best concealers for oily skin here.
Why do I get dry skin under my eyes?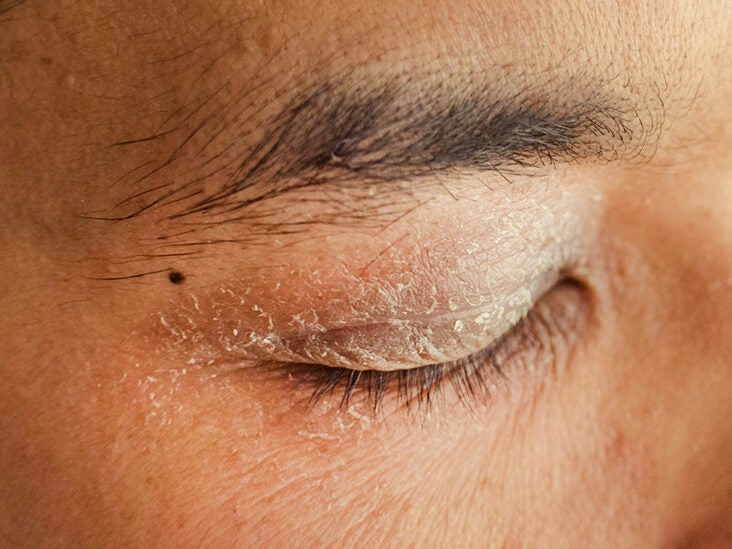 Unfortunately, the all-mighty concealer has a tendency to highlight areas on your face that are more dry than usual, which is why you sometimes get creasing. You can't just blame the product though — it's very rare for any makeup to sit perfectly smooth on a completely even and balanced complexion.
There are many reasons that you could be experiencing dry skin under your eyes, but the most common cause is dehydration. Dehydration occurs when your water levels drop below healthy levels which means that you're not properly re-hydrating yourself after day-to-day activities.
This may lead to a dull complexion, fatigue, and of course: dry skin.
To combat this, try adding a serum into your skincare routine. And if that doesn't work, use one of these powerful facial oils!
How to understand your skin tone
You must take the time to understand your skin tone before purchasing any new products, including concealers.
Keeping track of your skin throughout the year will make it easier for you to determine what exact shade of concealer (if any) would work best for you.
Choosing the right concealer to prevent creasing
No matter what the circumstance, you want to make sure that your concealer is doing more good than harm. Unfortunately, choosing a poor product for your skin type can lead to some pretty big issues: The worst of them all: CREASING!
Oh, how I loathe creasing.
Creasing is the result of your concealer not properly mixing with the natural oils on your face and instead of sitting on top and creating a hot mess (which may be solved by adding a little powder foundation – but resecreasing may occur).
All I can say is: NOT GOOD.
Choosing the right concealer will not only save you from extra creasing, but also from being forced to deal with dry skin which can sometimes look worse under makeup.
Getting your hands on the best concealer for dry skin
After researching and trying out many concealers in all price categories, I've found my top picks for the best concealers for dry skin:
Nars Radiant Creamy Concealer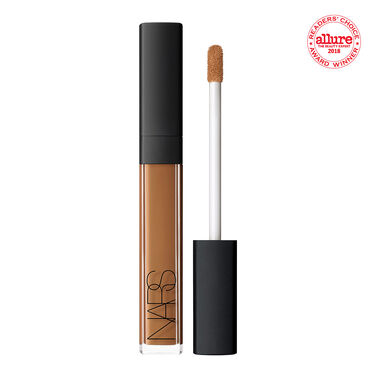 The Nars Radiant Creamy Concealer was hands down the best concealer at covering up my dry patches while also looking great under my eyes.
I found that it wasn't too dewy or greasy like some other products, which I enjoyed because sometimes that extra gleam can make your dry spots look even worse. It also has SPF 30 which is great if you're out in the sun all day because you won't have to worry about getting burned.
True Skin Serum Concealer
This waterproof concealer comes in a variety of shades, but I found that the one pictured above was the best at combating my dry patches.
I loved how easily it blended into my skin and it didn't crease under my eyes throughout the day!
Not only that, but the True Skin Serum Concealer also has Persian silk tree bark in it which helps to provide a radiant finish to all skin types.
bareMinerals BareSkin Complete Coverage Concealer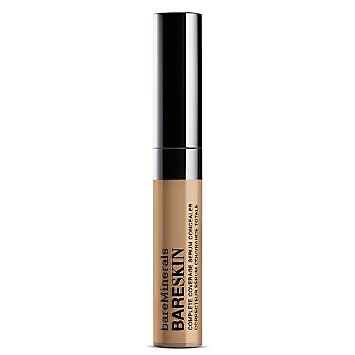 This was hands down my favorite concealer out of the bunch (after the Nars Radiant Creamy Concealer, of course).
Not only does it have SPF 20, but it also is packed with skin-enhancing superfoods such as Vitamin E which help to brighten up your complexion throughout the day.
This is also one of those concealers that has a wonderfully creamy formula that isn't too greasy!
COVERGIRL Clean Fresh Hydrating Concealer
Despite the fact that this concealer is a drug-store product, I was pleasantly surprised with how lovely it performed.
It's not a creamy concealer like some higher-end products, but for its price-point it really does the job! It doesn't crease and instead sits on top of your skin which can be wonderful for those with dry under eyes or who like to pair this with a powder.
You can even apply it straight onto your face if you're feeling extra dry and need to instantly hydrate your complexion.
Dermablend Quick-Fix Full Coverage Concealer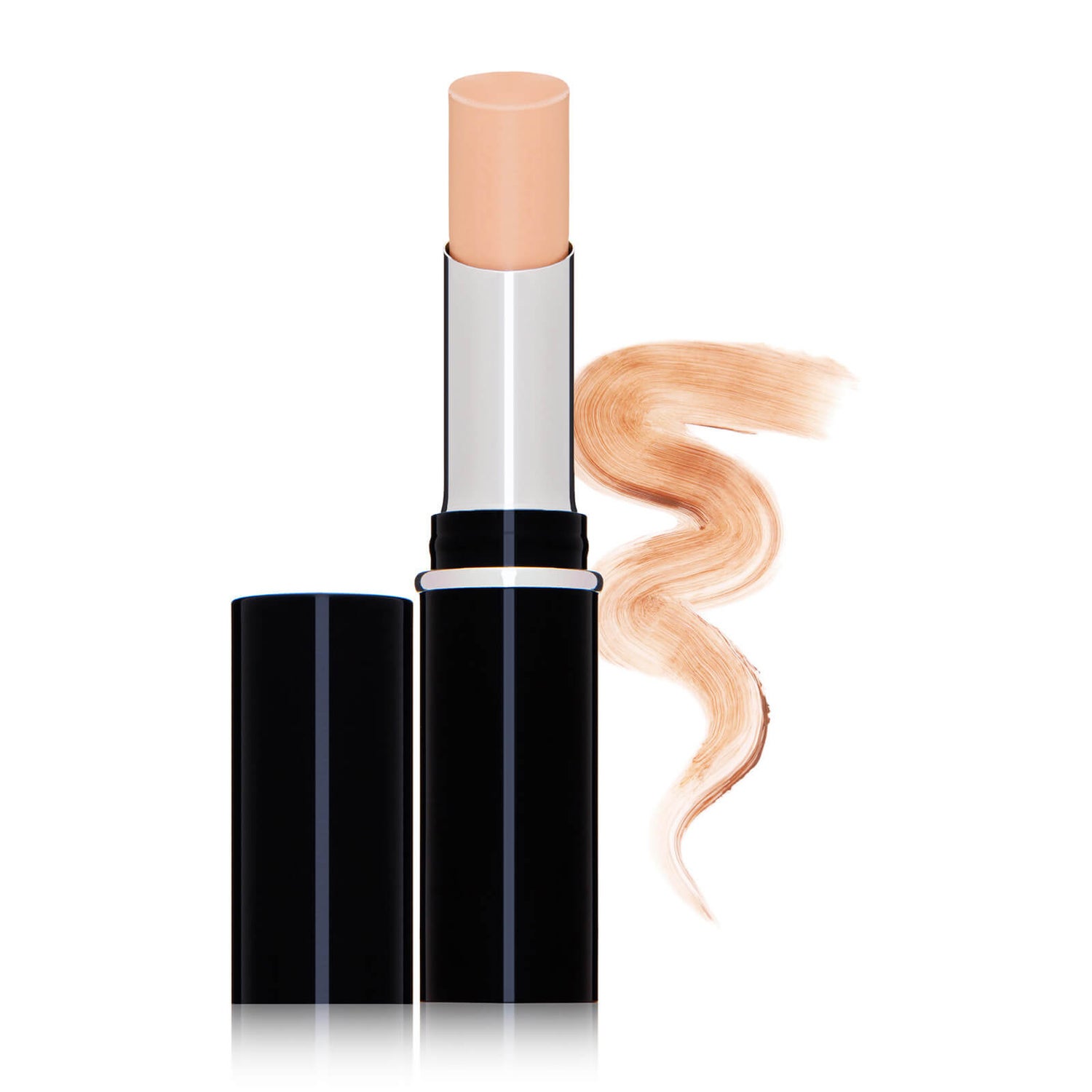 This concealer is great for those who need to cover up a little more than usual.
Not only does it come in 29 shades, but it's also full-coverage and can truly hide any dark marks you might want gone.
It also has a nice and creamy consistency so it's not too heavy on the skin, which is why I would recommend this to those with dry skin. It's also a waterproof concealer (thanks to its vitamin E), meaning you can achieve buildable coverage even while underwater! (Ok, we're joking about that).
COVERGIRL Smoothers Moisturizing Concealer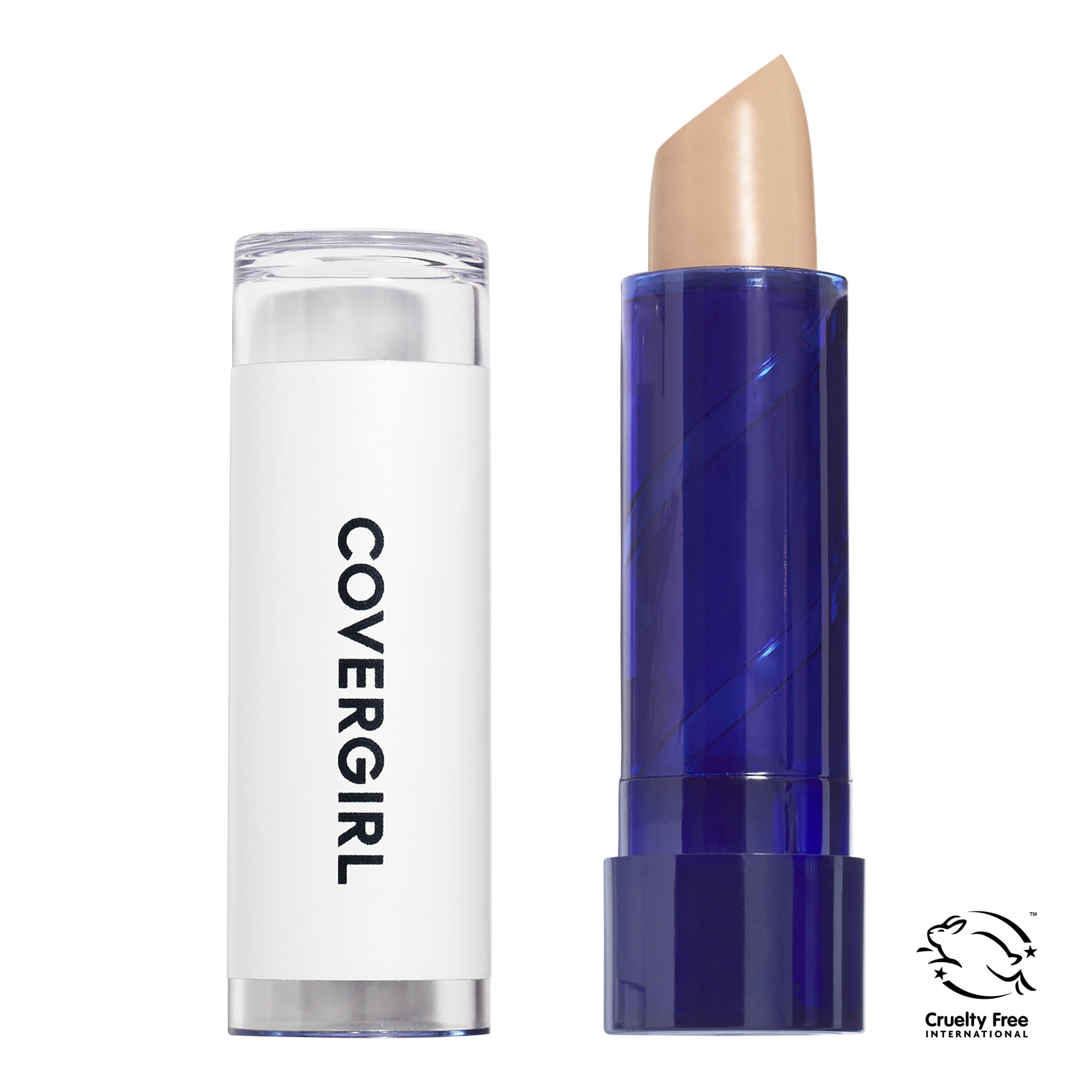 When it comes to concealers for dry skin, sometimes you just have to get the drugstore option.
This one from COVERGIRL has a wonderfully creamy texture and doesn't crease under my eyes.
It also has SPF 20 which makes it great for everyday wear!
I will say though that this concealer does tend to be on the runnier side, so it's probably best for those who don't have a problem with creasing.
Neutrogena Hydro Boost Hydrating Concealer Stick for Dry Skin
This concealer is a great option if you're looking for something that packs on tons of hydration while still covering up any dark circles or spots.
It comes in just a few shades, but compared to other concealers for dry skin, it's pretty universal and I found that this concealed my dry patches better than most other products.
IT Cosmetics Bye Bye Under Eye
This is another great option if you're looking for a highly hydrating but still full-coverage concealer.
In fact, this product has 50% more hyaluronic acid than the previous product I talked about!
It also helps to brighten up your under eyes while keeping them hydrated all day long.
Plus, the hyaluronic acid absorbs up to 1000x its weight in water, making it one of the most nourishing ingredients in the skincare world.
Revlon PhotoReady Concealer Stick
This is my favorite drugstore option that I've tried out, hands down.
It lasts all day under your eyes and doesn't crease at all!
Just be aware that this concealer does have a slightly thicker formula so it might not be the best for those with very dry skin.
However, it's great if you have oily skin too because it never gets greasy!
Neutrogena SkinClearing Blemish Concealer Face Makeup
Is there such a thing as the "perfect" concealer? Maybe, maybe not. But this crease-proof formula from Neutrogena definitely tries to come close.
This is another drug-store option that packs on a lot of hydration, but it's definitely not full-coverage.
But if you're looking for something to cover up imperfections, wrinkles, or the occasional blemish, and your current foundation isn't cutting it – this one does the job quite nicely.
Just be aware that because there isn't much coverage – it won't last all day long.
Neutrogena Healthy Skin Radiant Brightening Cream Concealer
This is another great drug-store option that packs on a lot of hydration without being too heavy under the eyes.
It also comes in 12 different shades which is wonderful if you have dark circles or blemishes to cover up!
I highly recommend this if you are looking for something affordable but still high quality. Works great with a BB cream too!
Dermablend Cover Care Concealer
This is a great option if you have dry under eyes and need something that can last all day long.
It also comes in 16 different shades so there's definitely something for everyone!
e.l.f. 16HR Camo Concealer
Just like its name, this concealer is the real deal when it comes to camouflaging dark spots and blemishes.
It also has super convenient pencil-style packaging that makes it easy to apply anywhere you need some extra coverage!
Maybelline Instant Age Rewind Eraser Dark Circles Treatment Multi-Use Concealer
The formula is ultra hydrating and contains caffeine, which means it instantly wakes up your under eyes whenever you put it on!
It comes in 11 different shades, so if you're looking for something that will cover both dark circles and blemishes – this is one of the best concealers if you're looking to hide dark circles in seconds.
EDITOR'S NOTE: To heal blemishes and dark circles from the inside out, try incorporating the power of turmeric into your diet. 
NYX PROFESSIONAL MAKEUP HD Studio Photogenic Concealer Wand
This stick concealer has a creamy texture that glides onto the skin effortlessly.
It's great for covering up any redness around my nose without causing breakouts on my really sensitive skin!
I will say though that it can get a little cakey by the end of the day (thanks to its shea butter content), so make sure to set it with a little powder.
But overall – this concealer is fantastic.
COVERGIRL Trublend Undercover Concealer
This is the only product that I will buy over and over again.
It's a perfect way to hide dark circles, blemishes, pigmentation marks, etc.
The formula is extremely hydrating but at the same time full coverage.
I honestly can't say enough good things about this concealer!
Hide Premium Concealer Wand
This product is great if you're looking for something with buildable coverage formula that doesn't feel too heavy on your skin. It contains camellia seed oil and licorice root extract – two hydrating ingredients that help send moisture to problem areas.
It also comes in 11 different shades so there's one for everyone!
Final Thoughts
There are so many different types of under-eye concealers available nowadays, so for me it's all about finding the perfect shade and having the best formula.
I hope this post has helped you find your new favorite concealer!
Do you have any other great suggestions? Leave them in the comments below!
PS: Skincare doesn't just happen from the outside. Heal your skin from within with one of these powerful skincare supplements.